Hello and welcome to Planty Delights, a site that offers inspiration for plant-based wholesome food and many other topics that are conducive to happiness and well-being. I'm Ramona, the person behind and in front of Planty Delights.
Food, healing, spirituality, natural living, veganism, self-love, slow travel, kindness (to people, animals and the planet) are all big passions of mine. I'm enjoying life as much as I can – always looking for the simple pleasures, trying to take one day at a time, and reminding myself of the enigma of life. I am, for this very reason, even more grateful for every moment that I can enjoy the little things and cherish the simple pleasures.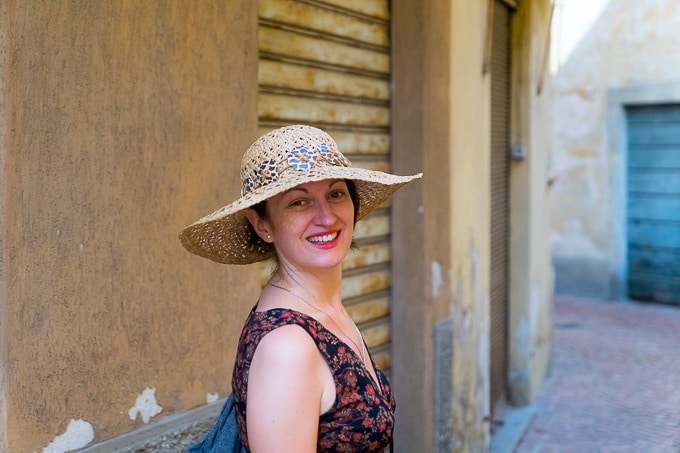 Still, I wasn't always able to see the beauty of life. After getting lost in depression for a couple of years and fighting to get my life back, I realized that no matter what, the only way to a deeply fulfilling, happy and fearless life is to embrace who you are and love yourself unconditionally. In my case, it was my introverted and highly sensitive nature that I needed to understand and embrace, not as something that I have to endure, but as a special character trait that makes me unique. The hardest part was to give myself permission to live fully and according to my needs. Some days, it's so much easier than others. But now I know that it's a choice. Each day it's a matter of choosing growth, love and kindness in our hearts (and that it's not about being happy all the time). I like to think that life teaches us mysterious things in mysterious ways. I'm even grateful today for the darker years because they helped me get to know myself better and become a more optimistic, loving, well-balanced, creative, and self-confident version of myself.
By creating this blog and sharing my thoughts with you I'm pushing boundaries and pushing myself out of my comfort zone. It took me many months of self-exploration and a long process of overcoming my fears "of putting myself out there". Now I'm at peace with myself and I love writing this blog more than I can say. This is the space where I share all the topics I love most, a compilation of the food that I find delicious, and all the things that I believe can help lead a more compassionate, meaningful and kind life.
Name of the Blog
Why 'Planty Delights'? Because it's so easy to get lost inside your own head or to focus on the outcome. It takes some effort to step back for a minute, to appreciate the present moment, to trust and enjoy the process, and finally to realize that life is full with plenty of delights.
What delights am I looking for? Well, the little things, the small wonders, the simple pleasures in my day-to-day-life. I truly believe that they make the biggest difference.
Stop to smell the roses.
Look up to admire the clouds.
Feel the hand of your lover in yours.
Laugh from the bottom of your heart.
So the challenge is to look for the little things in life and love them deeply because it is well worth it. This way you will have every day something that puts a smile on your face.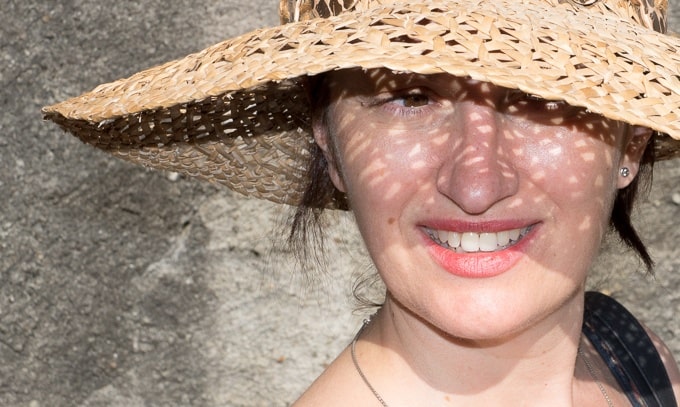 Recipes
I'm all for laid-back vegan food made with high-quality (ideally organic) ingredients. Some recipes are labeled as gluten-free. I'm not celiac but I noticed that my belly is happy if I reduce my gluten intake. Also, I like substituting refined sugar with more natural sweeteners such as dates, coconut sugar, or stevia. I don't want to demonize sugar or ban it completely from my kitchen, but by reducing it, I noticed some benefits. So, I'm experimenting a lot with alternative sweeteners and will indicate in the desert recipes which alternative sweeteners you can use instead of white or brown sugar.
I love a great variety of cuisines and I'm very curious when it comes to produce, dishes or recipes I haven't tried before. However, being born and raised in Romania, and living for more than 20 years in Germany, I'm particularly fond of both the Romanian and the German cooking styles. Many of my recipes are inspired by either the Romanian or the German culinary tradition.
One last thing: I am a self-taught chef without a nutrition or culinary degree. I love reading up on the nutritional value or health benefits of a particular plant, but I always take this information with a grain of salt, since I believe that each piece of fruit or vegetable is unique and generalized nutrition data can only be indicatory.
Photography
Unless otherwise stated, the photos you see on the blog are taken by my boyfriend Nils with a Sony Alpha 77 II; food styling is done by me. I'm grateful beyond words that Nils has not only encouraged me all the while to start this blog, but that he is also supporting me with his excellent photography skills!
Get in Touch
I love hearing from you and connecting with like-minded people. If you'd like to get in touch with me, please leave me a comment, or email me at mail@plantydelights.com.
Thank you so much for stopping by. I hope you enjoy your stay.