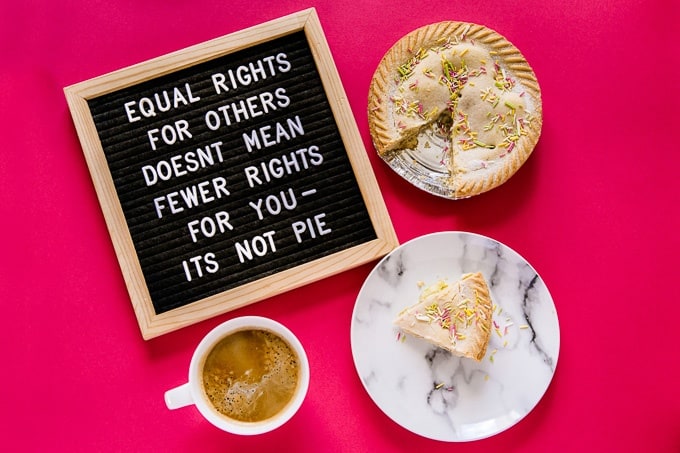 Happy International Women's Day!
About 3.8 billion women are currently living in the world. Today, on International Women's Day, I bow to each and every one of them because many have experienced unequal treatment, sexism, or some other kind of injustice simply because of their gender. I also bow to all the men who believe in equal rights for men and women, and support them with words and actions.
I am glad to live NOW as a woman and in a democratic society. A big thank you to all the women (and men) from the past who fought for gender equality  - some of them made terrible sacrifices and even lost their lives (like Emily Davison, a British suffragette).
A lot has already been done for gender equality - but it has not yet been achieved in day-to-day reality. In Germany, my home country, "legal equality between women and men has been achieved. We are still working on actual, everyday equality," the Federal Government's website states (German, translation by me).
Many countries lack even legal gender equality. The 2030 Agenda for Sustainable Development, adopted by the United Nations, includes gender equality as a goal in its own right (goal 5), along with 16 other goals: "Women's equality and empowerment is one of the 17 Sustainable Development Goals, but also integral to all dimensions of inclusive and sustainable development. In short, all the SDGs depend on the achievement of Goal 5."
5 Charitable Organizations
Countless women worldwide are committed to making this world a better place. In particular, I would like to highlight the following organizations founded or run by women. If you want and are in a position to do so, please support these organizations with a donation - it will benefit a good cause:

I can also recommend UN Women, the branch of the United Nations that works for gender equality and women's empowerment. There are also donation opportunities available here, for example, for Ukrainian women and girls affected by the war or Indian women hit hardest by the Covid19 crisis.
Psst, interested in more? See 40+ Handy Tips for Cutting Down on Your Plastic Waste and Why You Should Have a Team Building Activity Serving a Higher Purpose.
Image at the beginning of the post by That's Her Business via Unsplash