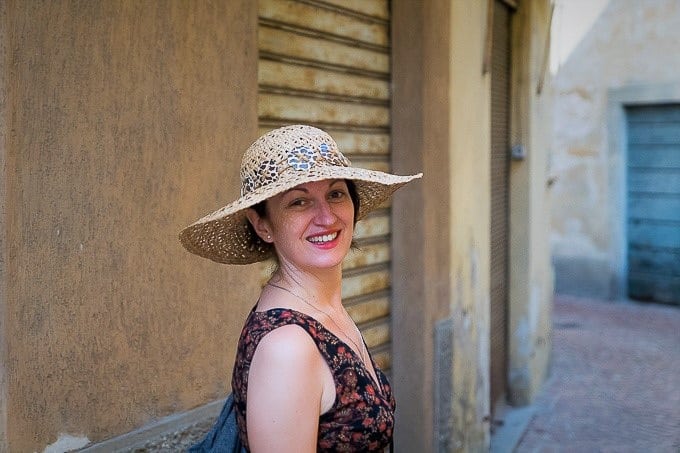 Welcome to a compassionate & joyful life - One positive thought & one delicious bite at a time!
My name is Ramona, and I'm the person behind and in front of Planty Delights. I live in the South of Germany in a small town called Schwetzingen, which is known for being schnuckelig ([ˈʃnʊkəlɪç], German for 'cute' or 'cozy').
Good food, living a simple and meaningful life, self-love, slow travel, and kindness (to people, animals, and the planet) are all big passions of mine. On Planty Delights, I share everything that I think could help someone else lead a happier, kinder, and more authentic life (easy plant-based recipes included).
I'm so happy you stopped by; thanks for being here! I hope you will find something to uplift and inspire you.
Frequently Asked Questions
Is Planty Delights a food blog?
Yes and No.
Yes, because the majority of posts are recipes or are related to food.
No, because I also write about non-food topics, such as travel or how to live sustainably. And about anything that sparks joy, really.
What type of recipes do you share?
I'm all for laid-back vegan food made with high-quality (ideally organic) ingredients.
What cuisine do you specialize in?
I love a great variety of cuisines and I'm very curious when it comes to produce, dishes, or recipes I haven't tried before. However, being born and raised in Romania, and living for more than 20 years in Germany, I'm particularly fond of both Romanian and German cooking styles. Many of my recipes are inspired by either the Romanian or the German culinary tradition.
Are all the recipes vegan?
Yes.
Are you a trained chef?
No, I am a self-taught chef without a culinary degree.
Are you a dietitian or nutritionist?
No. I love reading up on the nutritional value or health benefits of a particular plant, but I always take this information with a grain of salt, since I believe that each piece of fruit or vegetable is unique and generalized nutrition data can only be indicatory.
Who takes the photos?
Unless otherwise stated, the photos you see on the blog are taken by my partner Nils and by me. Nils uses a Sony Alpha 77 II; I use a Panasonic Lumix GM1.
Why did you turn vegan?
After reading the books Eating Animals by Jonathan Safran Foer and The China Study by T. Colin Campbell and Thomas M. Campbell, there was no looking back for me. Following a plant-based diet is not only kind to animals, but also good for your health and for the environment.
What's the story behind the name Planty Delights?
Why 'Planty Delights'? Because it's so easy to get lost inside your own head. On most days, it takes some effort to realize that life is filled with plenty of delights (eating vegan means that life is filled with planty delights, that is, plant-based delights :)). You can read more under Drumroll please, for the new blog name.
Do you have ads or do sponsorships or affiliate marketing?
No. I always valued my freedom and independence above everything else, therefore this blog is free of ads or any other form of third-party marketing.
Get in Touch
I love hearing from you and connecting with like-minded people. If you'd like to get in touch with me, please leave me a comment on one of the posts, or email me at mail@plantydelights.com.
Wishing you planty of delights,
Ramona