Last Updated: February 5, 2021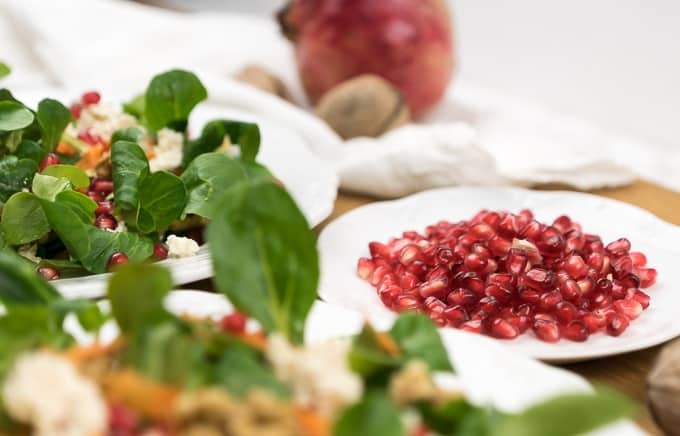 There is still a lot of controversy about vegan diets, especially when it comes to discussing if they are healthy or harmful. Many believe that excluding all animal products from the meal plan is unhealthy, leading to nutritional deficiencies.
However, more and more health care-related organizations and even the Canadian government speak out in favor of a plant-based diet:
Scientific Evidence
I guess there must be some evidence that eating plants is good for your health or else these renowned associations and organizations would either remain silent on the subject or clearly speak against it. I was curious to find this evidence and looked for scientific research backing up the argument that people can thrive on a vegan diet. I found it, indeed, I found plenty of it and was astonished by the array of diseases that a diet focusing on plants can help prevent or alleviate:
Vegan Diets can Maintain Health Long Term
As veganism has gained popularity in recent years, there is little research to prove that a plant-based diet can be healthy in the long run as well, for example over many decades. Yet, the Blue Zones have shown that the world's longest-lived and healthiest people stick to a diet heavy in plants.
One of the most famous Blue Zone centenarians is Dr. Ellsworth Wareham, a retired cardiothoracic surgeon who lives in Loma Linda, USA. He has been living plant-based for more than 50 years, and he attributes his health and fitness to this very fact. You can watch the inspiring interview with Dr. Ellsworth Wareham, which was recorded when he was 98 years old.
What's the Catch?
You might wonder what the catch is hearing about all these health benefits of eating plant-based. There must be one, right? Right, there is one. In order to reap off these benefits, you must adhere to a diet full of whole grains, fruits, nuts, seeds, beans, and vegetables. The less refined the food you're eating, the better. That is, it doesn't suffice to take a regular Western diet and just leave out the meat, the dairy, and the eggs. It's also important to stay away as much as you can from products high in refined sugar, from chips, and all the other packaged ready-to-eat meals (but the occasional indulgence won't hurt anyone). A vegan diet is most beneficial if it consists for the most part of fresh or freshly prepared produce that's organic, local, and in season. I guess this is a small price to pay for staying healthy or alleviating symptoms of certain diseases.
Take-Home Message
There is plenty of scientific evidence already that a well-planned healthful diet based on nutrient-rich whole plant foods is likely to keep you healthy in the long run and help you avoid the most common diseases of Western societies, such as obesity, cardiovascular disease, high blood pressure, or type 2 diabetes. No wonder that public organizations started encouraging people to embrace a diet revolving around plants.
However, the Blue Zones show beautifully that having a "plant slant" on your plate is just one of many pillars needed to live a long, healthy, and happy life. Getting daily some physical activity, having a sense of purpose in life, spending time with your loved ones, and having a group of kindred people to socialize with, amongst others, are all factors contributing to your health, happiness, and longevity.
Further Resources
ONLINE
Can a plant-based diet revolutionize your health?, The Deliciously Ella Podcast with Dr. dr Alan Desmond, an NHS consultant with over twenty years of clinical experience
Plant-Power: Eat Yourself Healthy, The Deliciously Ella Podcast with Dr. Gemma Newman
Health Effects of Vegan Diets, The American Journal of Clinical Nutrition
Time for change. Benefits of a plant-based diet, article by the physician John D. Grant
NutritionFacts.org
The Blue Zones
Eat more plant protein for a longer and healthier life, new study concludes
Vegan Men: More Testosterone But Less Cancer, NutritionFacts.org
BOOKS
The China Study, by Thomas M. Campbell and T. Colin Campbell
How not to Die, Michael Greger and Gene Stone
Eating Animals, Jonathan Safran Foer
The Omnivore's Dilemma, by Michael Pollan