This post was originally published on December 30, 2017, and republished with major changes.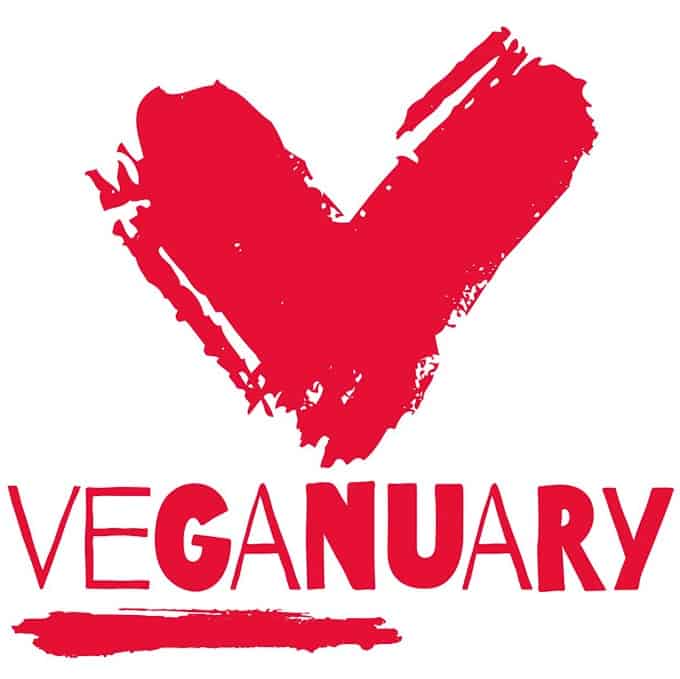 If your New Year's resolutions and wishes revolve around kindness, health, or environmental topics, the Veganuary challenge might just be your thing.
Veganuary is a non-profit organization that began in 2014 with the aim of helping people transition to a vegan diet.
When Veganuary started out, about 3.000 people committed to a meat-free month. In 2021 there were almost 600.000 subscribers taking the pledge (see graph below). I know you'll be in good company if you also sign up and join this kindness movement, be it for a day, a week, the whole of January - or even longer.
You can't go wrong with subscribing to Veganuary's free newsletter; you'll receive daily emails with plenty of recipes, meal plans, and all kinds of other helpful information to make the experience fun and easy for you.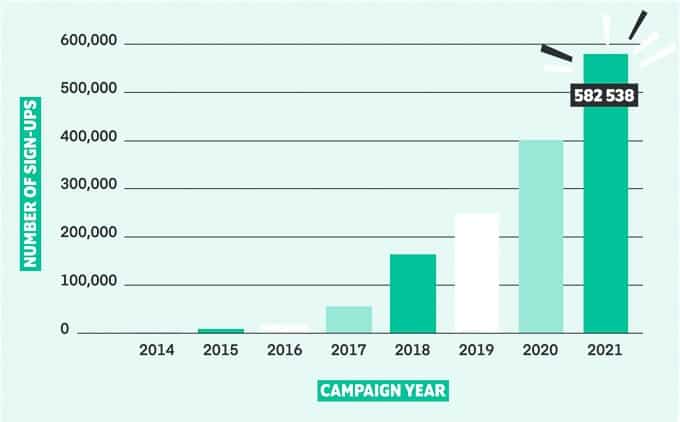 Why take the pledge
There are many reasons why going vegan is a good choice, and you'll find explanations and background information concerning the most important Whys at the Veganuary Website (be if for the animals, for health reasons, or for the environment).
Most people commit to a vegan January in order to improve their health. Survey results from those who accepted the challenge in former years suggest that they indeed felt healthier, had more energy, or lost weight (see graph below).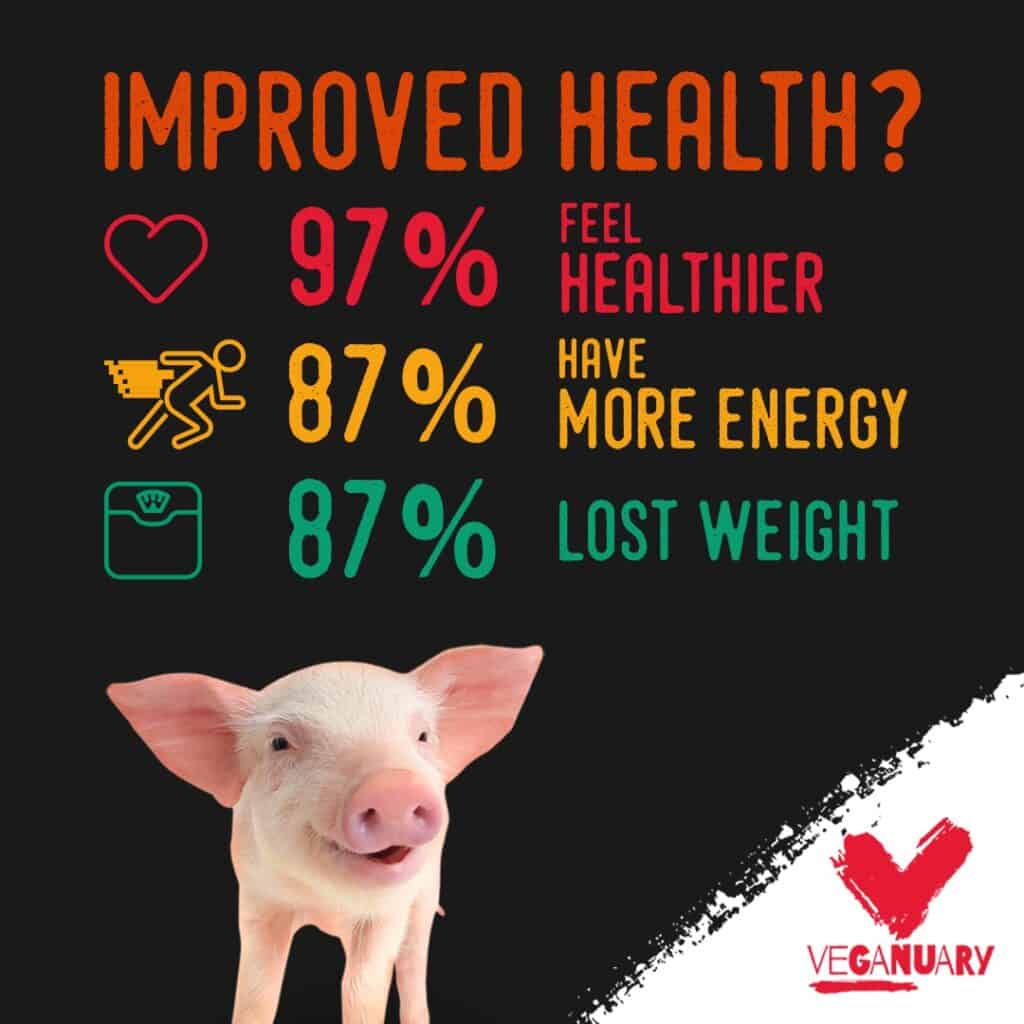 To sum it up, Veganuary is a great starting point for you if you want to:
Take part in a fun and healthy challenge for the new year
Make healthier food choices
Turn your love for animals into action
Discover exciting and yummy food
Make a positive environmental impact
Vegan Starter Kit & More Challenges
Veganuary's Vegan Starter Kit is a useful knowledge base for newbies to a plant-based diet. But there are also other good sources that you might want to check out, such as:
And for the German-speaking readers: Check out the inspiring Albert Schweitzer Stiftung and their Vegan Taste Week that you can subscribe to.
If you're up for a challenge, you can join the 30 Days Vegan Easy Challenge by Vegan Easy, or the 10 Weeks to Vegan challenge by the Vegan Outreach. By the way, week 9 of the 10-week challenge is featuring one of my recipes (vegan fish curry), making me feel honored and proud.
Wishing you a happy Veganuary! Have fun trying out new things: New flavors, new recipes, new ideas! New fun ways of living!
Tell me, I'm curious to know: Are you into challenges? Do you consider taking part in Veganuary?
All images in this post are courtesy of Veganuary