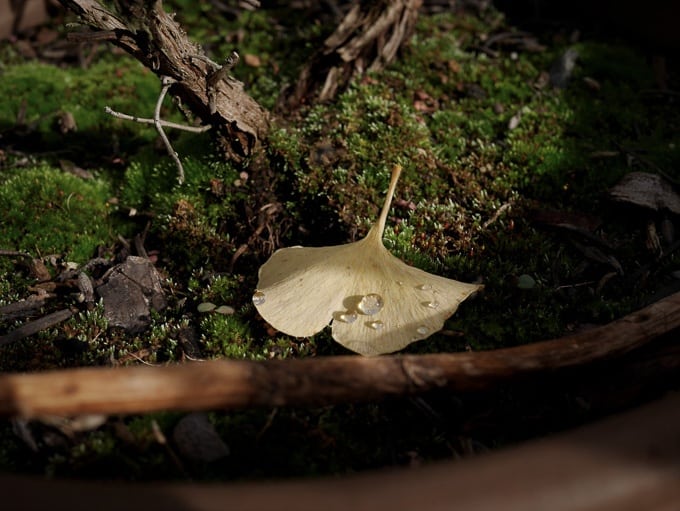 There is one particular email that is the highlight in my inbox.
This email is so precious that I don't read it right away – I "save" it for a quiet moment to savor it slowly like fine Belgian chocolate.
After I enjoyed reading it, the email may stay in my inbox for a while. The mere sight of it gives me a moral uplift. Of course, I also read it from time to time, especially when my soul needs something inspiring.
I'm talking about the newsletter that the MBSR teacher Mechthild Engelhorn sends out to her students at regular intervals. MBSR stands for Mindfulness-Based Stress Reduction, a multi-week mindfulness training program that I participated in a few years ago. I had the honor and pleasure of being one of Mechthild's students.
Mechthild's newsletter could be a mere informational tool to announce upcoming meditation sessions and MBSR classes. But she makes so much more of it. She sends along an impulse to pause, an invitation to kindness and mindfulness, wrapped in her poetic language. With Mechthild's permission, I'm sharing her wise advice on how to cope with a pandemic from one of her emails with you.
---
_________________
By Mechthild Engelhorn
---
Ring the bell that still can ring!
Forget your perfect offering.
There is a crack in everything –
That is how the light comes in.

Leonard Cohen
---
This verse from the beautiful song by Leonard Cohen is currently being quoted again and again by people who are significant for the mindfulness community, such as Jon Kabat-Zinn, Jack Kornfield, Eckhart Tolle, and so on. I am also amazed how these lines fit into our time right now. I will try to describe my interpretation of them in my words (not literally):
Ring the bell that still can ring –
At the moment, so much is no longer possible because of Corona, but just perceive what still is possible and do that…
Forget the perfect offering –
In these times, we cannot continue everything the way we used to, some things are no longer appropriate. The situation challenges us to rethink and perfection is often an obstacle for this, it often binds us to what was valid before. But now it is valid to become wide, to open up to new possibilities. This often creates restlessness due to the change and just then it is helpful to stay in this flow, to allow oneself mistakes (because this is how we learn) …and to open oneself again and again to every moment.
There is a crack in everything –
That is how the light comes in.
And then there are the beautiful lines that say everything has a crack and that it is through that crack that the light can come in, new paths can open up … perhaps easier and more appropriate paths, perhaps more compassionate paths and possibilities. This often happens when we no longer hold on to our kind of perfection or other old ideas …
_________________
---
May we courageously open ourselves to the cracks in our lives, even welcome them, trusting that they will help us grow as human beings and create a kinder, brighter future.
---