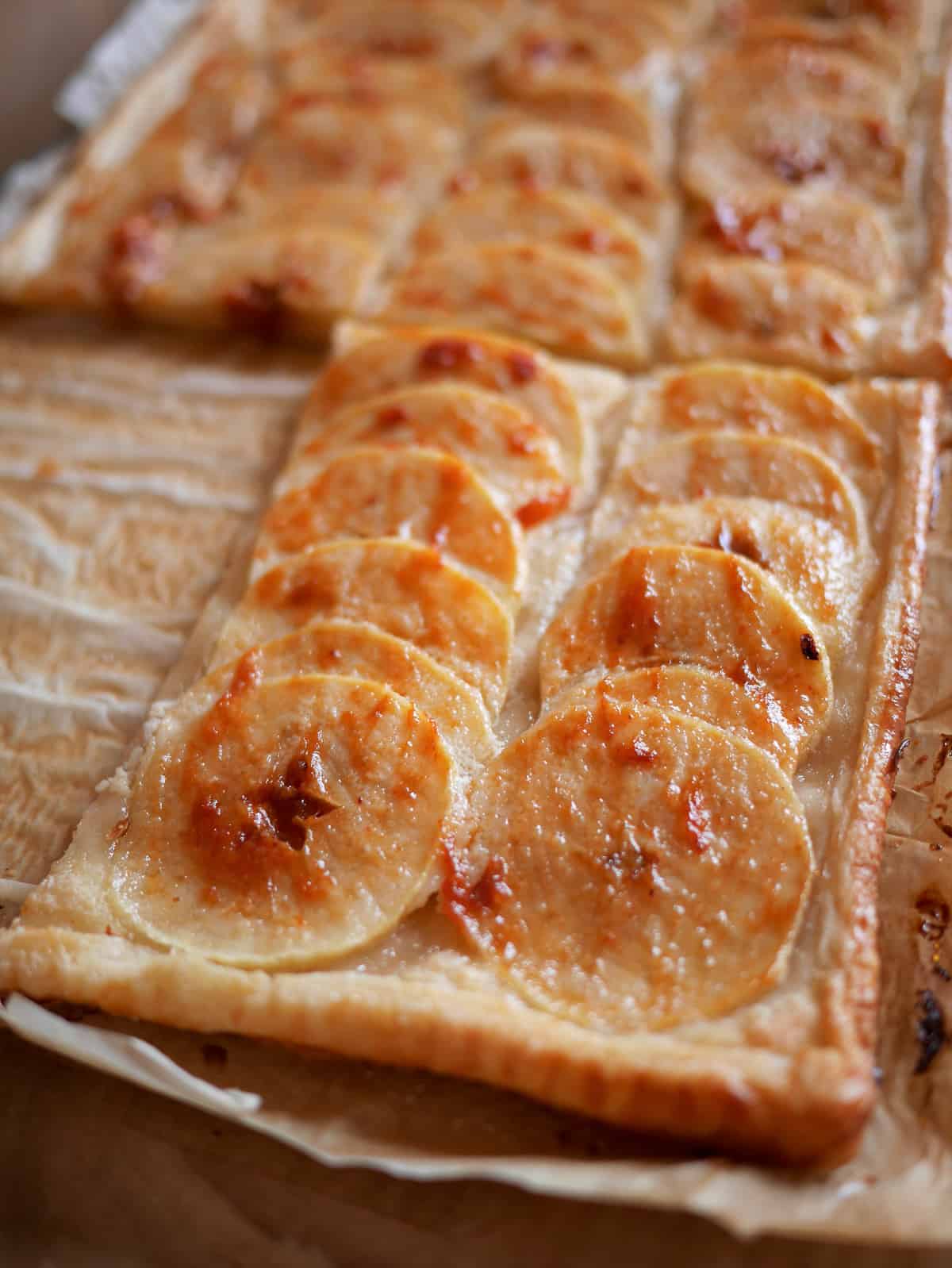 This classic French dessert is an irresistible, exquisite treat—a crispy, buttery puff pastry topped with paper-thin apple slices and finished with jelly! What's more, the dessert can be prepared in no time at all.
French desserts are like French fashion: simple, elegant, and elaborate.
French desserts and fashion are pleasing and flattering (French fashion flatters our figure, and French desserts flatter our taste buds).
This apple tart is an excellent example of the elegance and simplicity of sweet French treats. The tart features only a handful of ingredients (exactly five if using ready-made puff pastry); it's downright minimalist. The individual components are so skillfully staged (delicately sliced apples, prettily arranged) that the result is a flavor revelation, even without pomp and glory (heavy creams, long list of ingredients, and complicated preparation).
This dessert is delicate, tender, and airy, like a warm summer afternoon under a white and red awning at a little round bistro table, a book opened upside down next to a plate with a slice of cake. The buzzing and humming of bees in the air and the languid attempt to shoo them away. Lovely wind on bare skin. And then the fleeting thought that right now, in this very moment, everything is absolutely perfect.
The recipe is inspired by David Lebovitz's French Apple Tarte. When slicing the apples, I drew inspiration from Half Baked Harvest's Salted Maple Apple Tarte Tatin, not only because I think the round shape is pretty but also because the apples are quicker to slice this way.
Recipe
Vegan French Apple Tart
This French dessert classic is an exquisite treat. Crispy, buttery puff pastry, topped with paper-thin apple slices and finished with jelly. It is irresistible!
Ingredients
5

medium apples

320

g

rectangular vegan puff pastry

3

tablespoons

vegan cooking cream

3

tablespoons

sugar

2

tablespoons

soft jam or jelly for the glaze

ideally apple jelly or apricot jam
Instructions
Preheat oven to 200 °C (400 °F) top/bottom heat.

Peel the apples and slice them as thinly as possible into rounds. You don't have to remove the core, just discard any larger pieces of seeds.

Remove the puff pastry from the refrigerator and let it sit for 5 minutes before using it (it might break if too cold).

Arrange the nicest slices of apples over the pastry, making sure they overlap, and leaving a small pastry border.

Brush the vegan cream over the apples and the border, then sprinkle the sugar over the apples and the border.

Bake the tart until the apples and the crust are a deep golden brown, about 25 to 30 minutes.

Remove from the oven and brush with the glaze while the tart is still hot. (If the glaze is not runny enough for glazing, warm it up gently until it becomes fluid.)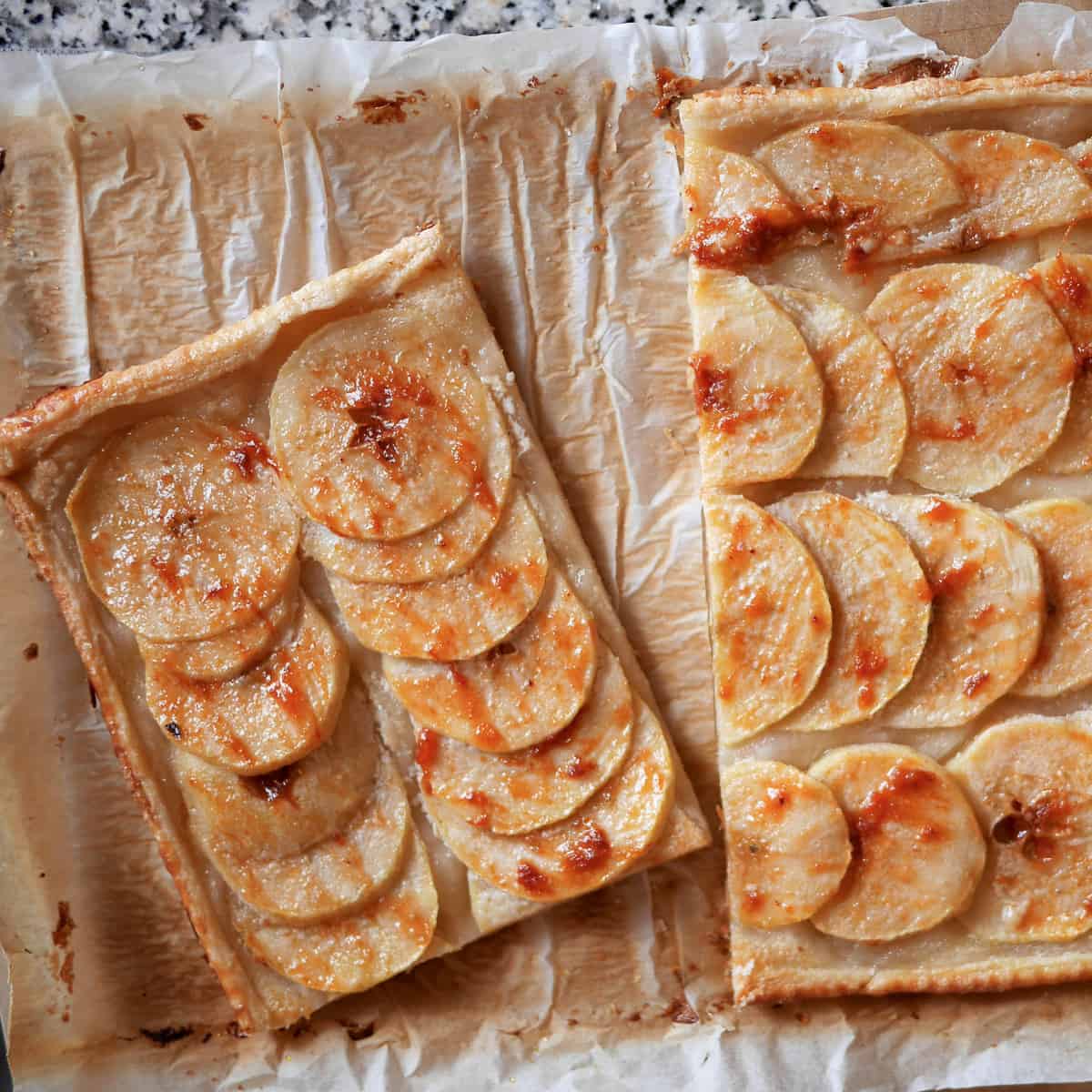 Wishing you planty of sweet delights,
Ramona