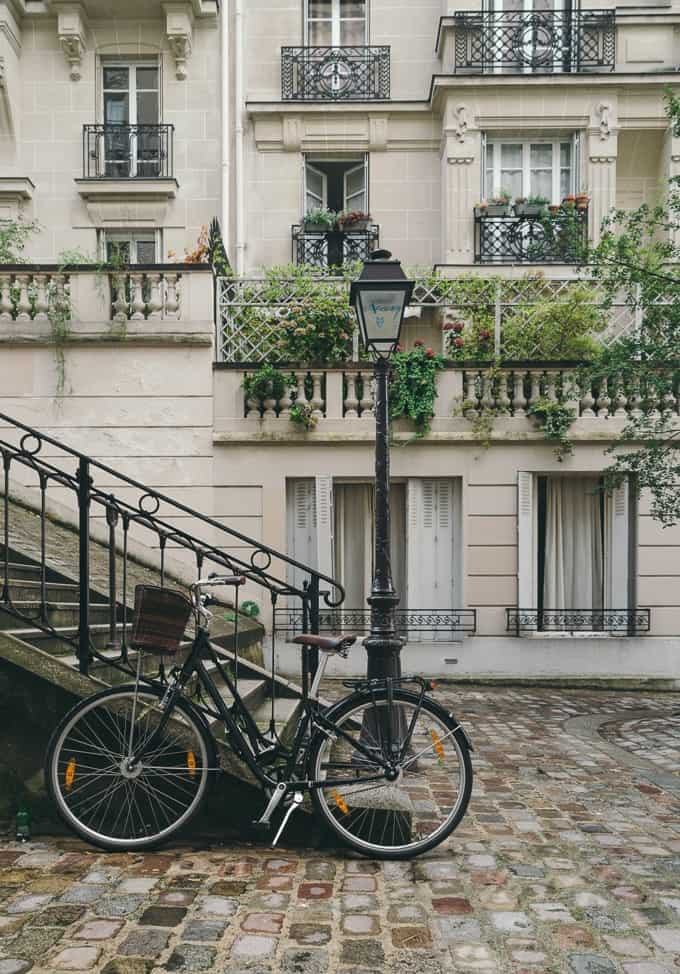 Ah, Paris, the city of lights and love!
If you're in the lucky position of spending a couple of days in the French capital, be sure to not miss out on the following insider tips by a local. They will equip you to enjoy sites off the beaten track and eat at the spots with the best vegan food (exquisite French pastries included).
A big thank you to my colleague Marie for taking the time to share her recommendations with us.
______________
How long have you been living in Paris?
3 years.
What's unique about the city?
Its romantic charm and access to art collections.
Which 3 words best describe the city?
Fashionable, expensive, and fun
If Paris was a person, what would be its main characteristic?
Moody, artsy and romantic
How do people react when you tell them you live in Paris?
A positive response is usually: "You're very lucky. And when can I visit?"
A negative response is often: "Oh, I wouldn't want to live there; I think the Parisian charm wears off after some time."
And yes, Paris is probably very special when you see it for the first time but there is so much to explore you will never stop being surprised and excited.
What is your insider tip? What shouldn't people miss when in town?
Walking around in Montmartre on a sunny morning and getting a coffee in a small cafe.
What's the most common prejudice about the city? (And is there some truth to it?)
French waiters are unfriendly, and the city is dirty - both are true, but as a local, you learn where to go for the experience you want
What pitfalls should people avoid when interacting with the locals?
Money or religion are sensible topics
What should people pack for Paris? Anything visitors need to know to be prepared?
Umbrella, Beret, and sunglasses - weather can change quickly
What's your favorite spot in Paris? Why?
I love the Seine in the center city because it's magical to see the old city, the swaying boats, and people strolling around
Do you have a recommendation for a great vegan spot to eat?
Soya Cantine Bio, Potager de Charlotte
What's the best spot for having breakfast? And for dinner?
Cloud Cakes, Jah Jah Le Tricycle
What's the best place to enjoy a sundowner?
At the Seine close to Pont Neuf
Any recommendations for sustainable shopping? (Thrift stores, organic stores, vegan)
Can you recommend a beautiful (eco-friendly) accommodation?
Unfortunately, no :/
What's not worth doing or visiting?
I think going on top of the Eiffel Tour is not a good experience as it's very crowded and the view doesn't include the Eiffel Tour
What's the best way to find out more about the city?
Walking around and exploring instead of just visiting places from google
Is there a book that can convey the spirit of the city?
The Count of Monte Cristo
Is there anything underrated about the city?
Parc des Buttes Chaumont
What's the best season for a visit?
Spring: not crowded, not too hot, and beautiful weather
What would you change about the city if you had a magic wand?
Make it clean and less crowded
What makes a lovely gift from Paris for those who had to stay home?
If possible, patisserie: Land&Monkeys is vegan
What's there to see and visit in the areas around Paris?
Many beautiful castles in cozy towns, for example, Saint-german-en-Laye and Fontainebleau
Any other suggestions for visitors?
L'Atelier des Lumieres is a walk-in picture show and a great experience
What are the places where it's most likely to meet you?
In Bois de Boulogne walking my dog
______________
A big thank you goes out to Marie in Paris.
Now over to you: Do you have any insider tips for Paris? I'd like now.
With planty of delights,
Ramona
Image at the beginning of the post by John Towner via Unsplash