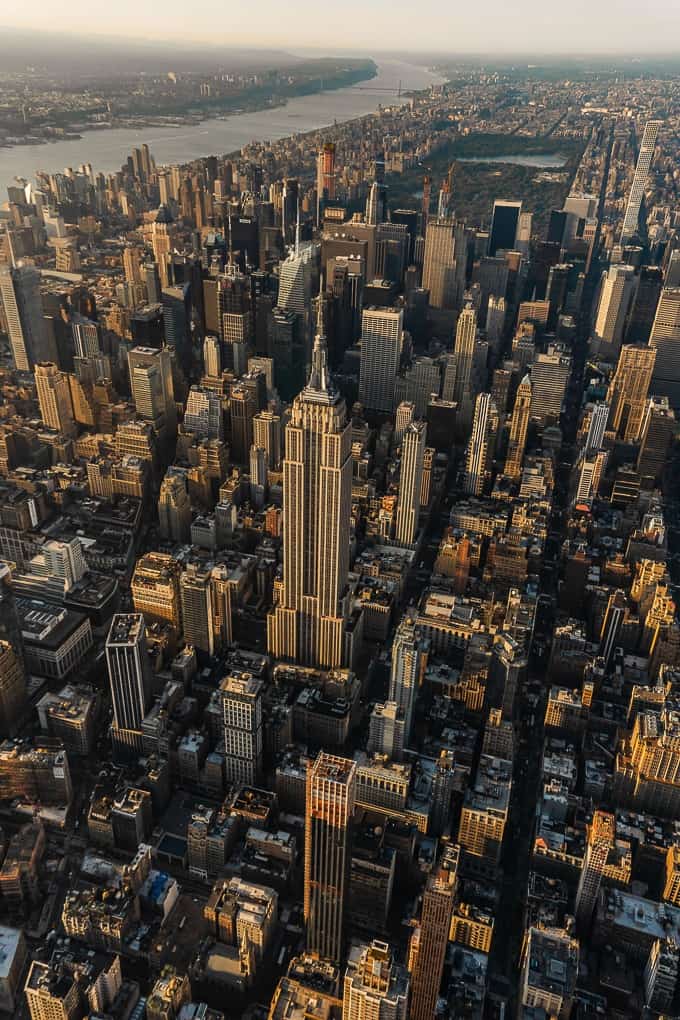 Aah, the perks of having friends living abroad! How nice it is to turn to them for unique insider tips.
And out of the greatest cities in the world: New York? That's where Jan lives, my partner's friend back from school days. Jan left Germany behind for work, and stayed in the Big Apple for the most beautiful reason: Love.
Marrying a true New Yorker and having lived in the city for many years, Jan is just the right person to give you all the fancy, juicy recommendations.
He'll take you up to breathtaking rooftops, down into ambient bookstore basements, and he'll disclose what you should never ever do to NYCers: Stand in their way when they get out of the subway.
Happy (re)discovering of this vibrant city - through Jan Weidmann's eyes.
______________
How long have you been living in New York City?
I moved to the city in October 2012, so it's already been 10 years, even if I can hardly believe it.
What's unique about the city?
New York calls itself the capital of the world, and there is lots of truth to that. Here people from all ways of life and backgrounds meet, work, and live together. About a quarter of the city's population are immigrants, and you can hear all kinds of languages on the streets every day. This gives the city a truly cosmopolitan feel.
Which 3 words best describe the city?
Energetic, changing, diverse
If New York City was a person, what would be its main characteristic?
NYC is the guy/gal who is the life of the party. Always the center of attention, has great stories to tell and is probably a bit too loud, and uses some salty language on occasion.
How do people react when you tell them you live in New York City?
They think it is cool, probably imagining all the exciting things I do, visiting fashion shows, going to the latest musicals, and the MET gala. The reality can be a bit more mundane, though J
What is your insider tip? What shouldn't people miss when in town?
Naturally, there are all the famous sights to see, but if you are only here a short time, I would definitely go up to one of the rooftops of the really large buildings like the Empire State or the Rockefeller and enjoy the view at night.
For me, the most outstanding thing, which takes a bit more time to enjoy, is the vibrant and ever-changing restaurant scene, where there are so many great places that a lifetime would not be enough to visit them all.
What's the most common prejudice about the city? (And is there some truth to it?)
Loud, dirty, crowded, expensive are the things people outside of NYC who don't like the city mention often. And there is definitely truth to that. But the energy that causes all these things to happen is very compelling (and, yes, sometimes exhausting).
One thing that I didn't find to be true is the prejudice that there is lots of crime. Yes, there is lots of crime that you read about, which is not surprising when 8 million people live closely together, but I personally have not experienced anything bad in the time I lived here.
What pitfalls should people avoid when interacting with the locals?
New Yorkers can be a bit rough around the edges, so don't be surprised if they are a bit gruff. It's nothing personal.
What should people pack for New York City? Anything visitors need to know to be prepared?
I always say when you travel you shouldn't stress too much if you packed everything. Make sure you got your passport, your wallet, and your phone (with charger), and everything else can be sorted. That's even more true with New York, where you can get everything. However, when you come, please bring me some German chocolate, because it is crazy expensive here.
What's your favorite spot in New York City? Why?
I love Central Park! It's one of the few places where you can see lots of green and be a little less crowded than elsewhere. You can have a nice family day there on one of the many playgrounds, go for a run or a walk, or have a picnic date on the Great Lawn.
Do you have a recommendation for a great vegan spot to eat?
I am not a vegan myself, but I like the Franchia Vegan Café in midtown and the Blossom downtown. It is my understanding that NYC is one of the best places to find great vegan restaurants, so I am sure there are many other great options I am not aware off.
What's the best spot for having breakfast? And for dinner?
My favorite breakfast place used to be the Bluebell Café in midtown, which is quite cozy and has a great menu (note by the blog author: The cafe seems to be permanently closed). But careful, there is always a line, so either come before or after the brunch rush. Since I moved uptown I found two new places I really like, the Café d'Alsace and the Green Kitchen. The first is a bit fancier, and the second has more of a nice deli feel.
For dinner, my favorites are probably not very vegan-friendly, but I love Wolfgang's. And the chocolate sundae for dessert is a dream! But there are so many great places to choose from. ABC Kitchen, for example, which is one of Jean-Georges Vongerichten's places, or for my last birthday, we went to Brooklyn to a revamped classic called Gage & Tollner. When I like a restaurant, I give it a little star on Google Maps, and my map is so full of them that at this point, it is hard to find what I am looking for!
What's the best place to enjoy a sundowner?
I would suggest going to one of the city's rooftop bars. And enjoy the view of the sun setting and the city lighting up. The fanciest I have been to would be 230 Fifth, which gives you a great view from the Empire State.
Any recommendations for sustainable shopping? (Thrift stores, organic stores, vegan)
Just this week I discovered a great second-hand bookstore, which has a larger selection than lots of regular bookstores I know, plus tons of other media like movies, console games, etc. It's called BOOKOFF on 45th Street. And my favorite was that the entire basement is filled with graphic novels!
Can you recommend a beautiful (eco-friendly) accommodation?
Unfortunately, I have no experience with that. Most of my visitors just sleep on my pullout couch. I mean, what's eco-friendlier than that, living with somebody else?
What's not worth doing or visiting?
I guess everyone has to see Times Square once, especially at night when all the billboards are lighted up, but I don't like going there. It's way too crowded. Once I went there just before New Year's Eve, and it was pure insanity with people constantly pushing past each other. Like most New Yorkers, I avoid going to that area if I can.
What's the best way to find out more about the city?
There is the New York Magazine and Timeout, which will tell you what's happening right now in the city.
Is there a book that can convey the spirit of the city?
I am sure there are plenty, but I have not read them yet.
Is there anything underrated about the city?
New Yorkers have a reputation for being rough and direct to the point of being rude. However, just after I arrived, the city was hit by hurricane Sandy and parts of the city were without electricity. During that time, people really moved together and helped each other out. I remember things like helping carry groceries up to 20th floor apartments or having candle-lit parties in a local bar. The one thing I remember most vividly was a whole block gathering around a stationary bike hooked up to a generator and everyone taking turns so people could recharge their phones. I think this heart and the ability to stick together in emergencies are underrated.
What's the best season for a visit?
All seasons have their pros and cons. I think September is best, though, as there are not quite as many tourists, and it still feels like summer on lots of days. Winter can be rough because it can get REALLY cold, especially around January/February. July/August can be really hot, and in August, it gets muggy, too, which might not be the most comfortable when walking around for sightseeing.
What would you change about the city if you had a magic wand?
Lower rents! Rent is crazy here, and it can not only be felt in the price of your apartment but in everything else, because stores, restaurants, and even things like daycare all have to pay the rent, too, and pass on the costs.
What makes a lovely gift from New York City for those who had to stay home?
That's a great question I ponder every year around Christmas. My brothers are sated with all kinds of New York themed clothes, baseball hats, fridge magnets, posters, etc. If you find something else that is great, please let me know!
What's there to see and visit in the areas around New York City?
A true New Yorker never leaves the city! But all joking aside, there are great outdoor opportunities around New York going up the Hudson Valley for things like hiking or kayaking. There are also tons of beaches, like on Long Island.
Any other suggestions for visitors?
Don't get stressed by the crowds. And get out of the way of New Yorkers. They walk fast, and some are ruthless. While you might need some time to orient yourself when getting out of the subway, step to the side; otherwise, you might get run over!
What are the places where it's most likely to meet you?
Pushing a stroller through Central Park or in one of the many great bookstores or comic shops the city has.
______________
A big thank you goes out to Jan across the Atlantic. And congratulations to him and his wife on their baby girl.

If you need more vegan food inspiration for New York, please check out the recommendations by Peta and Happy Cow.
With planty of delights,
Ramona
Image at the beginning of the post by Triston Dunn via Unsplash