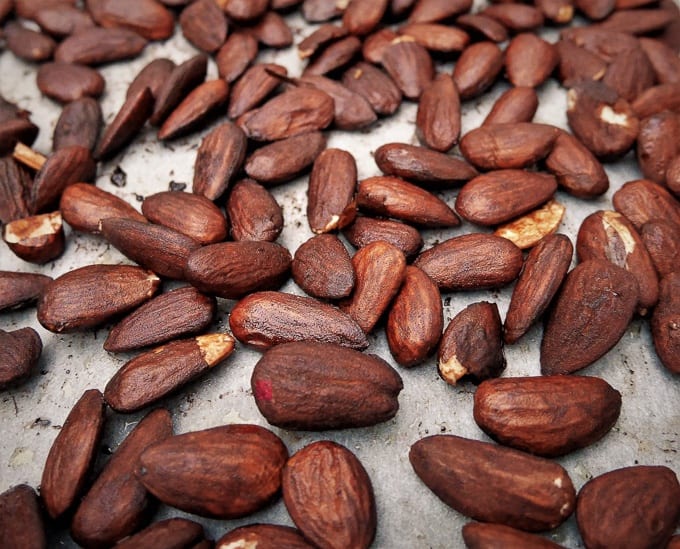 It is said that experiences of strong emotions build strong memories. Holding your baby for the first time. That one very special birthday with a ceiling full of heart balloons. Or the hike in the mountains where you get hopelessly lost and wander around for hours, only to finally find your way back to the car - happy as a lark, and with legs that weigh a ton.
For me, memories related to food predominate.
Like the moment when a colleague declared that sweets don't tempt her.
Excuse me?? Cookies! Cakes!! Chocolate!!!
Then again, she has a salt tooth; she's constantly craving salty stuff. "It's weird, I know," she muttered almost apologetically. My colleague must have noticed that I was in shock.
A few years on, my taste has changed a lot. I'm now equally into both types of snacks: Sweet AND salty.
On a closer look, there is an unexpected tendency: Savory snacks are the fastest to disappear in our household—chickpea chips, lentil chips, grissini, potato chips, and even more roasted salt nuts.
And there it was, my cue. Because that's what Tamari almonds are: Roasted salted nuts. But with the typical, tasty salty flavor of the Japanese seasoning sauce made from fermented soybeans.
For everyone who loves salty nibbles as much as I do (or my colleague does), here's a simple recipe for a delicious homemade bite.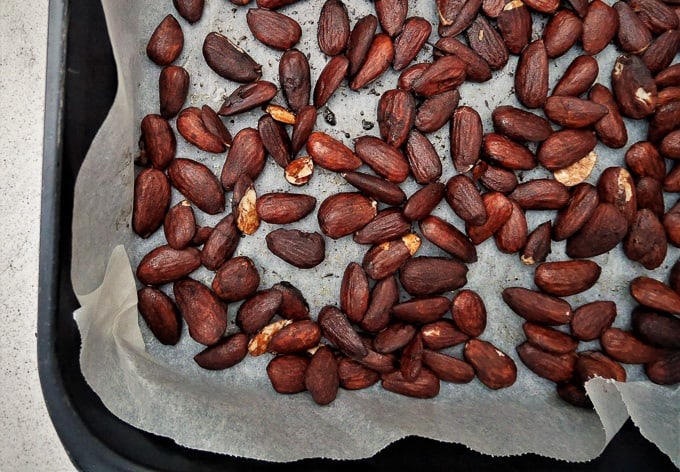 Recipe
Quick oven-roasted Tamari almonds
These oven-baked Tamari almonds are an easy, speedy, healthy home-made snack. They are irresistible.
Ingredients
300

g

almonds

3

tablespoons

Tamari

or soy sauce – in this case, the snack won't be gluten-free anymore

1

tablespoon

neutral oil or olive oil

1

scant teaspoon chili powder

optional (alternatively, 1 teaspoon hot paprika powder and ¼ teaspoon cayenne pepper)
Instructions
Preheat the oven to 150 degrees Celsius / 302 Fahrenheit (fan on).

Place the almonds on a baking sheet lined with baking paper and bake them in the oven for 5 minutes.

Remove the almonds from the oven, mix them with Tamari and oil (I do this right on the baking sheet), then bake them for 10 more minutes.

Remove the almonds from the oven and mix them immediately with the chili powder (the almonds should still be hot).

Let the almonds cool completely; this way, they'll get crunchier.

Enjoy.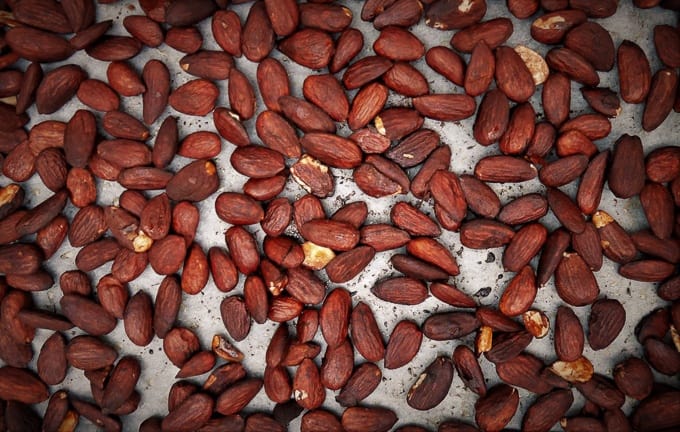 With planty of delights,
Ramona