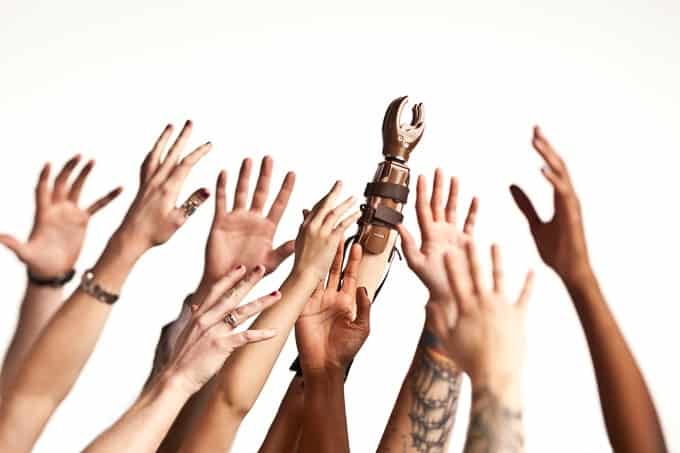 Today I went to work knowing that it's going to be a long, and most probably tiresome, day: Team workshop, including a 3-hour team building activity! Our manager made a big mystery concerning the latter, and my colleagues and I had mixed feelings about the event. I had my share of team building activities during my professional career and I found most of them to be boring, uninspired and tiring.
But then Chris Gulley — a good-humored guy from New Zealand — happened to us. He broke the news quickly:
Our activity for the next 2-3 hours would consist in assembling artificial hands!
Wait, what did he just say? Hands? Assembling? My colleagues shot puzzled looks at each other, muttering and mumbling. And then Chris started to tell personal stories about amputees in India and Africa, showing pictures of children lacking one or both hands … and the room fell silent.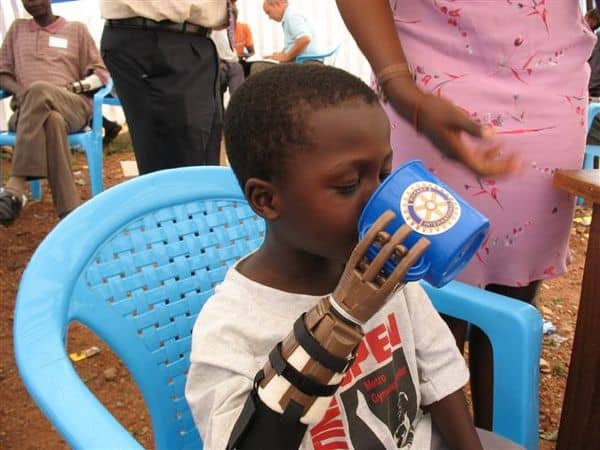 Chris is an inspiring and dedicated facilitator working for Helping Hands, an organization that donates prosthetic hands to amputees in developing countries. These people have lost their hands due to land-mines or electrical shocks, domestic violence, or they were just born without one or both hands. They are desperately in need of their hands to make a living, but they could never afford a prosthetic hand. And this is where the higher purpose of the team building event comes into play: Companies sponsoring these activities for their employees so that those in need can get the prosthetic hands free of charge.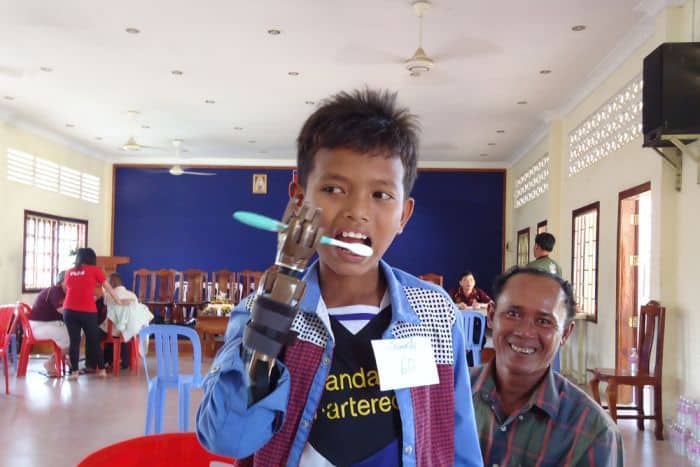 How the Workshop is Conducted
The team activity takes about 2.5 hours.
Participants are split into teams of 4-5 people.
The facilitator introduces the activity.
Each team gets a case with the parts they need to assemble (along with instructions).
The team members are asked to assemble one prosthetic hand, decorate the case and write a personal note to the recipient of the hand.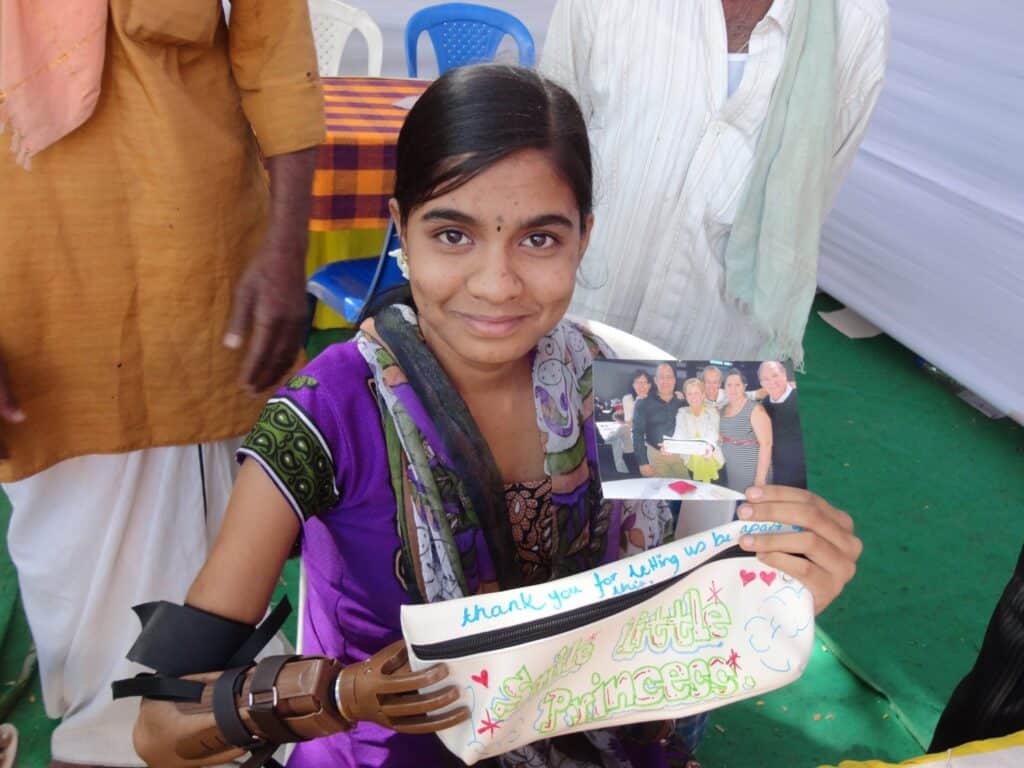 As an added challenge, team members are asked to wear a glove on their "good" hand (the right hand if you're right-handed, and vice versa) during assembly. This not only calls for real teamwork, but it also raises awareness for what it means to be able to use only one hand. Everyone in my team struggled when it came to assembling the product, and we felt totally lost and handicapped. This measure for sure increased the empathy with the ones who need to manage their lives without one or both their hands.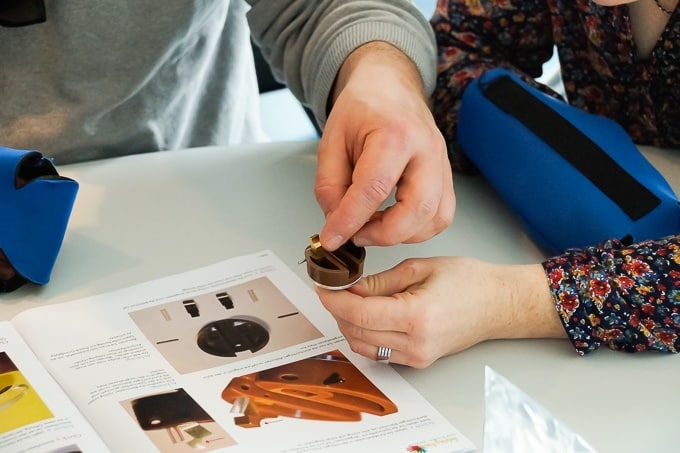 How the Team Benefits from a Philanthropic Team Building Activity
Knowing that the outcome of your team's work will improve someone's life tremendously, makes a huge difference - both in the team's dedication and in their focus. People are more motivated when they work towards a higher purpose.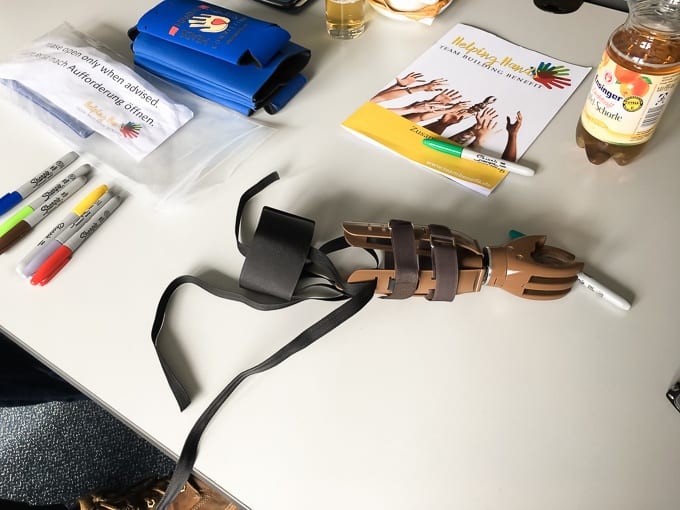 Here are some more benefits of a team event serving a higher cause:
It is highly touching and emotional, and will not only increase team spirit but will also bring the team members together on a human level. It is not rare that even tough guys will get all teary.
Participants will feel proud about the company they work for because it supports and sponsors such a noble cause.
And as an added bonus, it is a feel-good activity for every person involved. By the end of the workshop, every single colleague of mine was cheerful, inspired, and full of ideas and good intentions.
Summary and Outlook
This team building activity was a big surprise. And a big success! An uplifting experience to the core.
To sum it up: I'm grateful from the bottom of my heart to have had the chance to take part in such an inspiring team building activity. It was touching on so many levels. It helped raise not only teamwork, but also awareness for life in developing countries and empathy with handicapped people. And it made us all feel good because we made a difference.
Chris told us that in New Zealand the trend for team building activities goes away from the classic outdoor events that are of a competitive nature, and more towards working together with your colleagues to create something that others can benefit by. I can see why this trend has emerged and hope that it will gain further momentum. Unfortunately, from what I heard, the trend hasn't reached Germany yet, but I hope that it's just a matter of time.
Want to Learn More?
If you're interested in hosting such a team building activity, you can turn directly to Chris Gully.
You can also find more information on the following websites and YouTube videos.
Helping Hands - Team Building Benefit