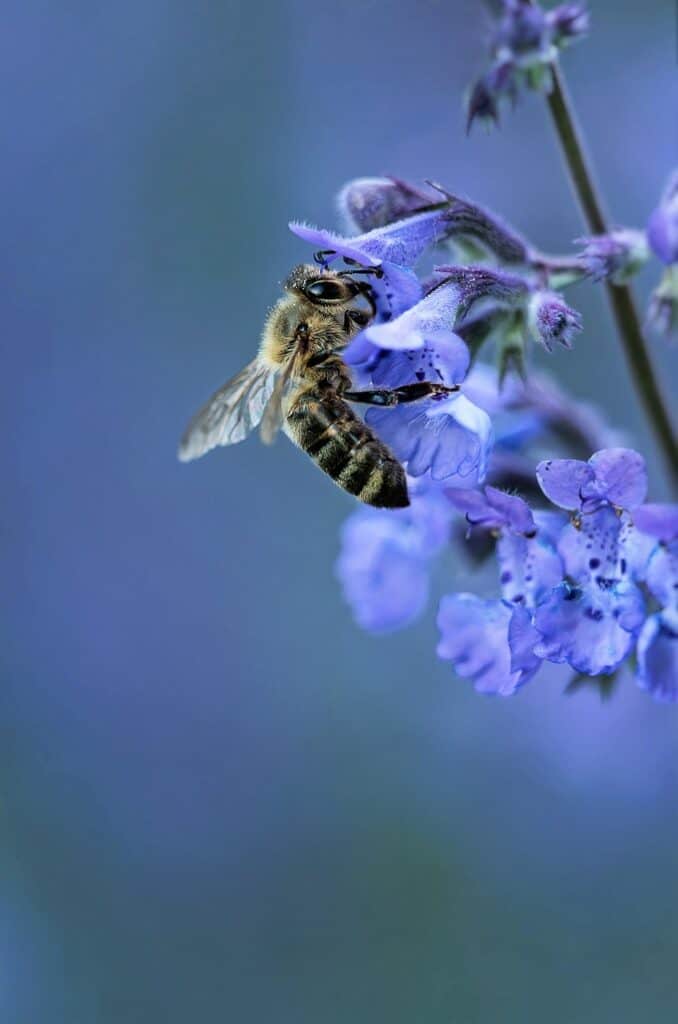 Lately, our balcony has been my favorite place. Summer, sun, pleasant temperature in the shade ... and the delight of reading thick novels on a sun lounger.
My eyes regularly wandered over the plants on the (secured) balustrade. Green has such a calming effect. As does the swaying of the flowers and leaves in the wind.
The other day, I noticed something remarkable: Bees love the blossoms of a particular plant!
The entire day, from morning to night, there is some happy humming and buzzing around. Bumblebees, wasps, honeybees; Hairy and hairless specimens, ones with bright yellow stripes and some without - they all come.
Interestingly enough, they even ignore the - supposedly highly bee-friendly - lavender. All they want is ...
CATNIP!
For real? Catnip?
I'm surprised!
Actually, the plant was a gift for our two house (and balcony) cats Merlin and Mim. Years ago, we purchased a catnip for them. But despite the "cat" in the name, the two were not the slightest bit interested. All the better that now other little animals are benefiting from it. The bees obviously can't resist the pretty purple flowers - like slender sugar loaves.
By now, they can feast on not just one but two full-grown catnip plants. And there are more to come since many other pots host young catnip shoots.
Really, we didn't have anything to do with it. The catnip seems to enjoy life - and reproduction. It has reseeded itself into other pots over time.
Some gardeners pull their hair out and try to get rid of the so-called "weed." In our balcony garden, the catnip can feel at home and multiply merrily. The bees and all the other beneficial insects that snack on it deserve the meal.
What is your most bee-friendly plant? Feel free to let me know in the comments.
With planty of delights,
Ramona
Image at the beginning of the post by Lukasz Rawa via Unsplash