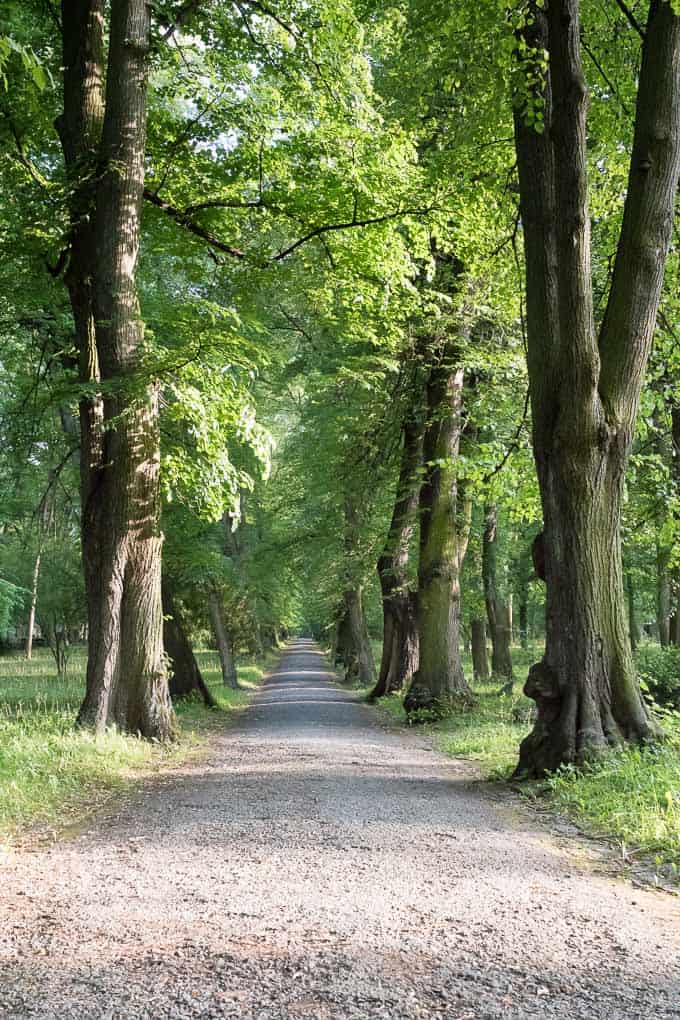 There are poems that you come across several times in your life. The first time, you may find them beautiful, poetic, or even touching. But you'll understand the deeper meaning - or one of many because the good poems leave much room for interpretation, in my opinion - later. Much later, when a good deal of life is behind you and you can look back at many times of pain and also many times of joy.
The Autobiography in Five Short Chapters by Portia Nelson is such a poem. When I read it the other day, I understood it for the first time and was moved by the profound truth of these simple lines.
But please read it yourself before I post my thoughts on the poem. Just see if it touches something inside of you. See if you can identify with the author's experience; maybe you can spot some of your life's turns in the poem.
Chapter I
I walk down the street.
   There is a deep hole in the sidewalk.
      I fall in.
          I am lost ... I am helpless.
            It isn't my fault.
It takes me forever to find a way out.
Chapter II
I walk down the same street.
   There is a deep hole in the sidewalk.
      I pretend I don't see it.
         I fall in again.
I can't believe I am in the same place.
                But it isn't my fault.
It still takes a long time to get out.
Chapter III
I walk down the same street.
   There is a deep hole in the sidewalk.
      I see it is there.
         I still fall in ... it's a habit.
            My eyes are open.
               I know where I am.
It is my fault.
I get out immediately.
Chapter IV
I walk down the same street.
   There is a deep hole in the sidewalk.
      I walk around it.
Chapter V
I walk down another street.
                                                   From Wikipedia, the free encyclopedia, article about Portia Nelson
These lines are timeless and reflect the eternal experience of man in dealing with difficult and unpleasant situations. It could refer to anything, and precisely this universality makes the poem so appealing. These could be ingrained patterns of communication within the family. Or that you always get involved with the same type of partner that doesn't do you any good. And anyone who has ever been caught up in depression knows that it takes a lot of chapters (often more than the 5 from the poem) until a completely different street comes into view - you just didn't think a new street might have existed in the first place.
But no matter how deep the hole you fall into, eventually you'll come out again. And you'll learn to avoid the hole and take an entirely new path. For me, this is the central message of the poem. It takes time to learn all of this. And patience - especially with yourself.
And what's more: It takes trust! Trust that you can do it and that new opportunities will certainly open up for you. This one hole, this problematic situation, can lead to entirely new and unexpected possibilities as soon as you take responsibility for your own actions and your life. Once you get to know yourself better. And once you've learned to trust yourself and life.
A few weeks after reading the poem by chance, I discovered an old notebook of mine on the bookshelf. I pulled it out and leafed through it. To my great surprise, I discovered that one of the last entries was the "Autobiography in Five Short Chapters" by Portia Nelson, neatly cut out of a wall calendar. Suddenly, I could remember how I cut it out and that I found the poem's statement fascinating, even without it becoming completely accessible to me at the time. Today, a few deep holes in my life later, I know that you actually have to fall more often into the same hole until you recognize it as such and understand that it is in your power to avoid that hole.
Above all, you can choose to walk a sparkling, glittering new street full of possibilities. You have a choice.