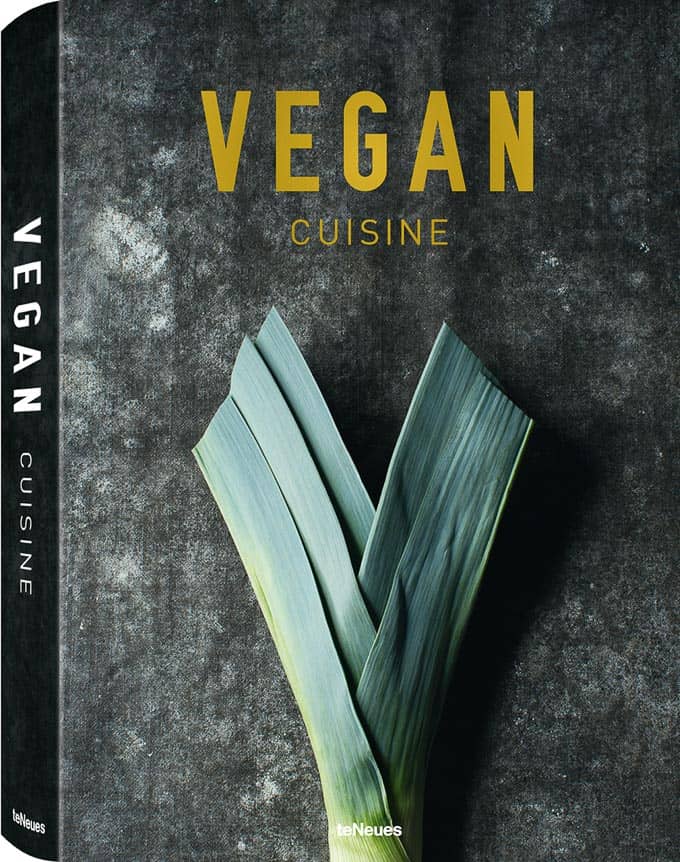 It took me a while to write this post as I couldn't find words for something that's unparalleled.
Let me 'begin with the beginning' - How I first laid eyes on the book. It was nicely wrapped since my partner bought it for me as a special gift. I tried to lift it and was astonished by how heavy it was. Never in a million years would I have thought that unwrapping it would reveal a cookbook. Not even the cover gave it away. Of course, I read the title but I just couldn't wrap my mind around the size and the artsy look of the book. My first thoughts revolved around an art book displaying fancy pictures of vegetables.
I wasn't completely wrong: The book is indeed a work of art. But to my (pleasant) surprise the contents revealed a long list of recipes. I skimmed through the contents, flipped through the book, and I still had a hard time understanding what I was seeing. Let me summarize the facts just so that you understand why I was stunned:
Size: 24.5 x 34 cm (similar to a large art book)
Weight: Almost 3 kg
Pages: 496
Recipes: 800 (130 illustrated)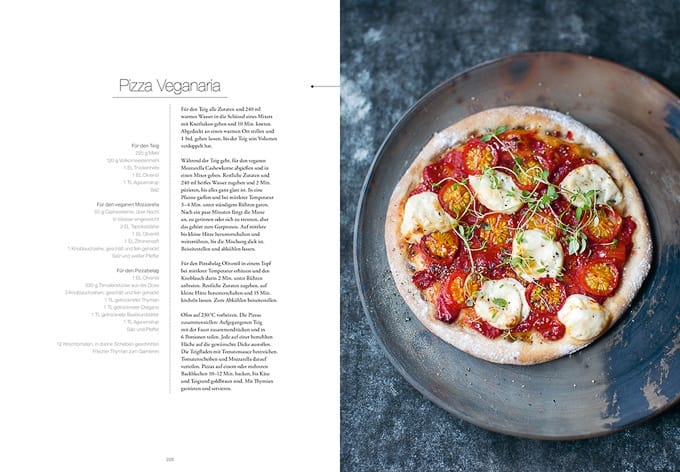 800 recipes? Just staggering! You'll find a huge range of dishes: Starters, soups, mains, salads, sauces, pestos, chutneys, desserts, cheese, crackers, bread, smoothies, and also many extra dishes such as puff pastry, kimchi, harissa, tahini, tofu, various curry pastes, or wasabi mayonnaise. To name a few! I think that the cookbook offers something for every taste and occasion. And also for every culinary skill level. I tried several of the recipes already and was surprised that most call for just a handful of ingredients and are really easy to make. The result was amazing and super yummy time and again. The directions are always clear and easy to follow, inviting also beginners to try something out. But even seasoned chefs won't get bored as many popular recipes have a special twist, some dishes call for an unfamiliar ingredient, or are per se meant for the experienced cooks (hello, puff pastry!).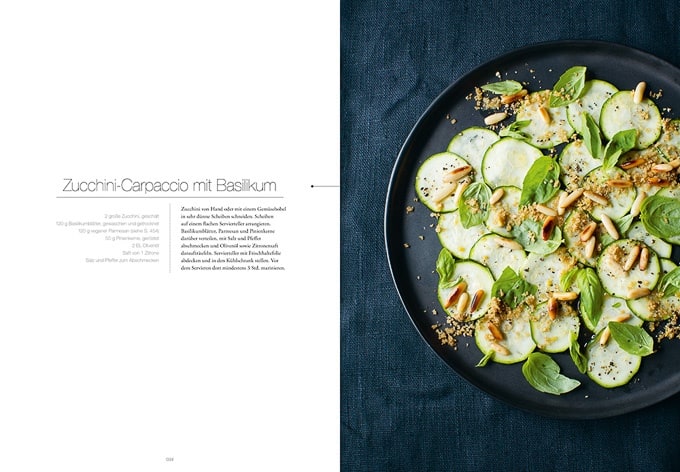 To me, it's a refreshing change that the author lets the recipes speak for themselves. There is no general introduction at the beginning of the cookbook, no explanations whatsoever, and not even a biosketch of the author. Apart from the contents (and the title page) at the beginning and the index at the end, there are literally hundreds of pages filled with creative recipes! Definitely, a dream come true for any foodie! Particularly if the foodie is also an esthete as the food photos by Jörg Lehmann are breathtakingly beautiful. They are minimalist, transmitting a unique sense of calmness. Again, what matters most in the illustrations speaks for itself: The food! There are no superfluous decorations distracting you from the protagonist. Just the mouth-watering dishes in the center of attention.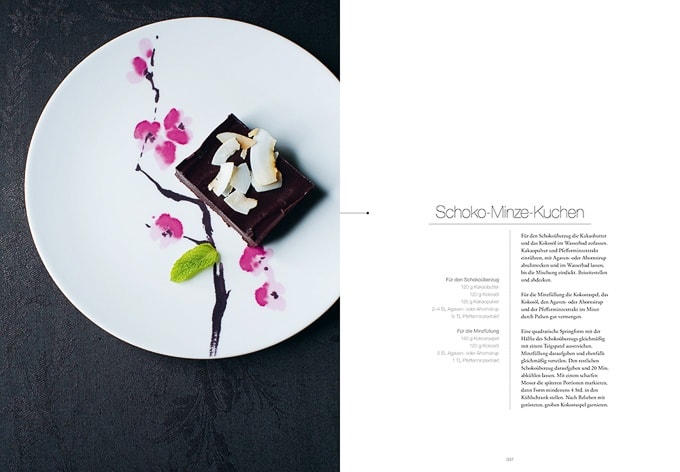 There's no denying that the cookbook is expensive. I gasped when I found out the price. But on second thought I knew that this high quality (and sheer quantity) certainly has its costs. Plus: I cannot help myself but love this elegant cookbook that is comparable only to the greatness of haute cuisine cookbooks. To me, Vegan Cuisine is an awe-inspiring masterpiece. For sure a keeper. And the best long-lasting and timeless gift for yourself or for a fellow foodie close to your heart.
By the way, if you want to polish your cooking techniques you can learn straight from the author, the Master Chef Jean-Christian Jury. He teaches vegan gourmet cooking classes at the Blue Lotus in Thailand.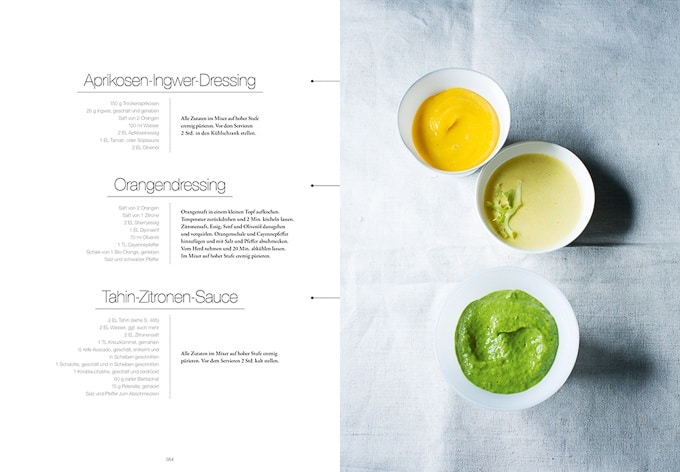 Let me know your thoughts on this cookbook, I'm curious to find out.
A big thank you goes out to the publisher teNeues for giving me permission to use the pictures from the German edition.