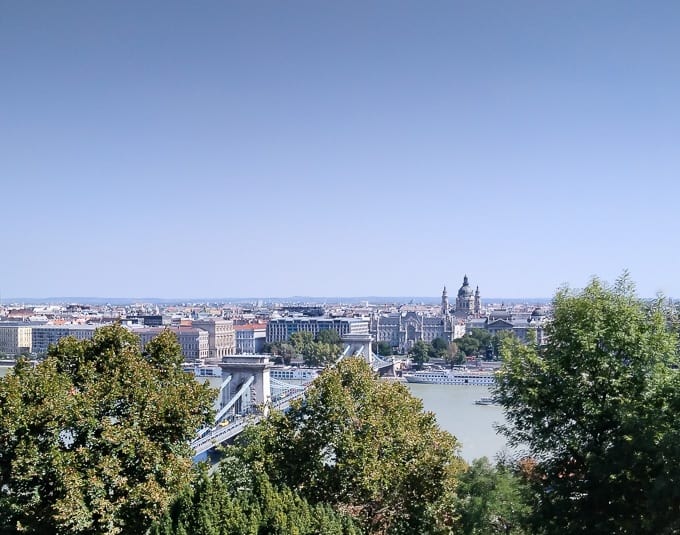 Lilla Saáry is a vibrant and energetic student living in Budapest, and I'm thrilled that she agreed to share her insider tips on the Hungarian capital with us. She has been living there long enough to know what's hot and what's not. Yet she can still remember what it's like to be a tourist, letting her see the city both with eyes of a novice and an expert. This is an intriguing mix that leads to detailed and varied recommendations. I deeply enjoyed reading Lilla's tips, and can't wait to have a longer stay in Budapest to check out all the places she has mentioned. I'll definitely spend some time in the glamorous Szabó Ervin Library, and will not miss out on the pickled plums filled with garlic. 
How long have you been living in Budapest?
About one and a half years now. I was born in the Eastern part of the country and came to Budapest to study psychology.
What's unique about the city?
It is very big for the country since it reached its recent size back in the days when we were part of the Habsburg Empire and later Austria-Hungary. So now we have a small country and a capital fit for an empire.
Which 3 words best describe the city?
It's classy, rich in opportunities and busy.
If Budapest was a person, what would be its main characteristic?
Well, right now she would be frustrated, perhaps sassy. This city is certainly a woman, the kind whose beauty grows with age.
How do people react when you tell them you're from Budapest?
They say things like goulash or "köszönöm", which is "thank you" in Hungarian. But in general, they don't know much about it. Sometimes they say it's cheap which is true when compared to other European capitals.
What is your insider tip, what shouldn't people miss when in town?
The Castle of Buda is an absolute must-see, with all the ancient buildings surrounding it. Plan your trip carefully because it is on a high hill so either get ready for a long walk upwards or choose traffic options that take you straight there. I tended to go near there for family tree research and I had to visit pretty often so I found that buses 16 and 16A spared me all the walking.
The National Archives of Hungary are where I did my family tree research. But it also functions as a museum where you can see old letters, signatures and other important historical documents. I haven't been to that part, though.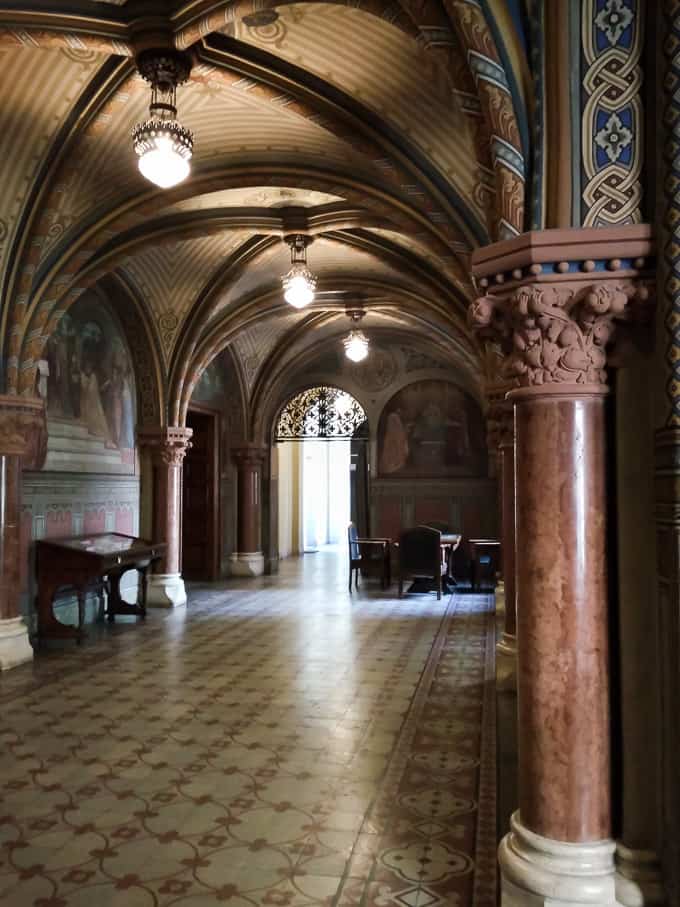 What's the most common prejudice about the city? (And is there some truth to it?)
I'm afraid people usually don't know enough about the city to have prejudices about it. Sometimes they think we are... on a lower level of civilization, you know, Eastern Europe and all. Well, when it comes to reasonable wages and speaking English, yes, there is truth to it, though not on an extreme level.
What pitfalls should people avoid when interacting with the locals?
Don't say our language is like Russian. We've been under Soviet oppression for about forty years. That's not what we want to hear.
Another thing that has to do with foreign oppression is that many people in Hungary are xenophobic or racially prejudiced. Here ethnicity is a very sensitive question, especially when concerning the gypsy population. Many people will have prejudices, often based on actual stories. Proceed with caution when talking about these topics. There is not much chance you will get in a fight because of this but be careful.
What's your favorite spot in Budapest? Why?
Szabó Ervin Library. It used to be a castle and that still shows. Beautiful spaces, cozy studying spots and a cheap buffet, the best things for a student. The reading rooms on level 4 were all restored like they were back in the days of the castle. The art room, for example, is covered in golden tapestries and has a huge chandelier hanging from the top. It is also my peaceful place where I go to think. The only-for-reading pass costs only 200 forints, less than a dollar. For that you can visit the entire place and the pass is valid for a year. Should you ever want some silence in the middle of the city, this is the place to go.
Do you have a recommendation for a great vegan spot to eat?
There's Vega City on Kálvin Square and 96 Zen nearby – both are great but the first one is way more stylish. The latter lacks most design but the food can be just as amazing as the other. Also, all around Hungary and also near Ferenciek tere you will find Govinda, led by Krishna-believers. There's a rumor that they might try to convert you to their faith and this can be true when they stop you on the street but no such thing ever happened to me in their restaurants. They just sell good, relatively cheap Indian food.
Speaking of Indian food, you can also try Pándzsáb. They do home delivery, too, and although the service is not always perfectly polite, the food is really excellent. This is not a vegan spot but since it is Indian there are several vegetarian and some vegan options.
My personal choice for home delivery is Wasabi. Again, relatively expensive and not exclusively vegan but since it's mostly Far Eastern food there is a great variety of vegetarian and vegan choices. Their home delivery is free in most Budapest areas.
Should you ever visit the Buda Castle there's a restaurant called Édeni Vegán near the bottom of the stairs leading up to the castle. It's still a long walk from there but a possibly enjoyable one.
Any recommendation for sustainable shopping?
Good question. I would suggest going to the great market hall, called Vásárcsarnak near Vámház körút. It's where the local chefs shop for their ingredients, selling their wares for reliable prices. There is a great variety of food on the ground floor and below – on the latter, you can shop for fish and wild meat which is not quite the vegan thing but there are also lots of savanyúság for sale, meaning sauerkraut and pretty many other vegetables prepared similarly. By that I mean plums, too. Fermented plums filled with garlic. Just think about it. And give it a try, these are surprisingly tasty. If you, like me, tend to be constipated when traveling, a handful of savanyúság will help cure you. But don't eat too much (meaning several handfuls) or else you might bloat. They also sell little jars of these which have the vegetables cut into sweet shapes like smileys – near Halloween you could get them with cats and witches, too...
On the ground floor, you can get all kinds of fruit, vegetable, meat, spices and traditional Hungarian specialties, like paprika and wine. The entire first floor is dedicated to souvenirs. If you enjoy buying those, this might be a good place to do so.
There are two Szputnyik shops in the city where they sell amazing vintage and new clothes, both in really interesting alternative styles.
There is another, really cheap vintage clothes shop called Humana Vintage near Astoria, the latter being an important crossing in the city center. The price changes during the week, decreasing from the day they get new clothes. Sometimes they sell clothes for less than a dollar. If you fancy alternative clothing, these might be worth a try.
What's the best place to enjoy a sundowner?
On the banks of the Danube, with panorama on the Parliament and the Buda mountains – certainly a sight worth enjoying. I would suggest bringing a bottle of Hungarian wine along, Tokaji for those with a sweet tooth or red, my own favorite is egri or villányi merlot. It has a lovely flowery scent and a rich taste.
What's not worth doing or visiting?
Don't shop for "traditional Hungarian food" in the city center, and especially beware places where they only have an English menu. These places are directly targeted at tourists. The city center is expensive but these prices are extremely high.
Be careful in the underpass. Don't shop for food there unless you have a good reason to. Thieves are common there, especially in Blaha. That's also the place rumored to sell stolen goods. Now these places are not extremely dangerous but it's good to be careful.
What's the best way to find out more about the city?
You can take bus 9 to take you around most of the city – it is sort of a hack if you don't want to use the hop-on-hop-off buses which don't take you to so many places and cost you much more.
And the question really is why you are coming here. Is it a family trip? The baths, the history, the sights? Are you visiting a friend or are you coming to party?
Is there a book that can convey the spirit of the city?
Another good question. I would direct you to the short stories of Kosztolányi and Karinthy but those really tell you more about the hundred-year-old Budapest than the recent.
Is there anything underrated about the city?
There is a place called Kopaszi-gát with a lovely sight on the Danube, restaurants and a park. It is sort of an undiscovered spot.
What's the best season for a visit?
Autumn or spring, certainly – that's when the city is the most beautiful.
If you had a magic wand what would you change about the city?
I would make it safer and cleaner with no homeless people, more tolerance and kindness during traffic and free wiener melanges served on every underground.
Any other suggestions for visitors?
The iron shoes on the banks of the Danube. They are a Holocaust monument, this is where many Jews were shot on the banks and fell into the river. You can see all sorts of shoes, male and female, even children's and half pairs. It is the sort of creative monument that really makes you think. Also, it's really close to the Parliament so you can visit the two during the same trip.
Also, the synagogue on Dohány street might be interesting. This is the biggest synagogue in Europe and is indeed beautiful. There's an expensive entry ticket, at least 3000 forints (310 forints make a euro and about 280 a dollar) but I guess it is worth it if you are a tourist.
What are the places where it's most likely to meet you?
In the city center, obviously, around my university buildings and in the library. In the evening I am often in one of the pubs around the university like Csempés or All-Inn.