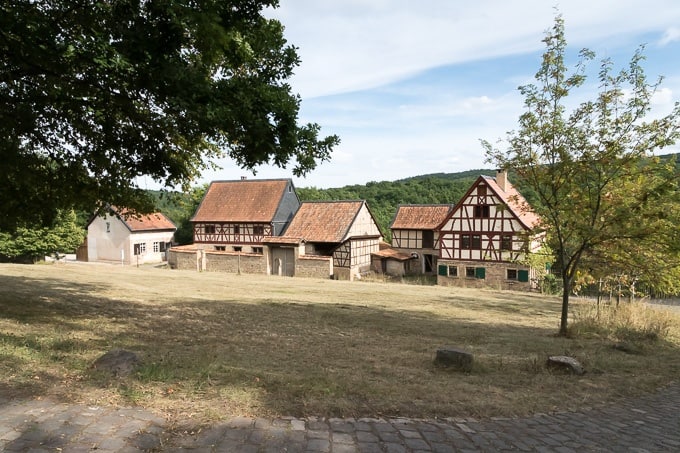 We spent one sunny afternoon at the Open Air Museum in Bad Sobernheim passing by houses that were up to 500 years old, soaking up the scents of fields with old fruit trees and meadows in bloom, admiring happy old-breed cattle, and learning about how people used to live in the past. Not only was it a happy and relaxing stay, but also highly informative and entertaining.
Nestled in a scenic and picturesque valley you'll find 40 historic buildings and houses that were dismantled at their original location to be rebuilt on the vast museum grounds. When stepping onto these grounds and following down the 2-kilometer long circular walk it feels like a weekend outing to a peaceful countryside idyll. You can choose to just walk the grounds and take in the ambiance. Everything is so lovingly kept and displayed that at times you'll think this was an actual village – with chicken roaming freely around, little gardens in front of some houses exhibiting herbs, blooms or produce, and fully furnished and equipped buildings such as the post office, school, a bakehouse, and a watermill.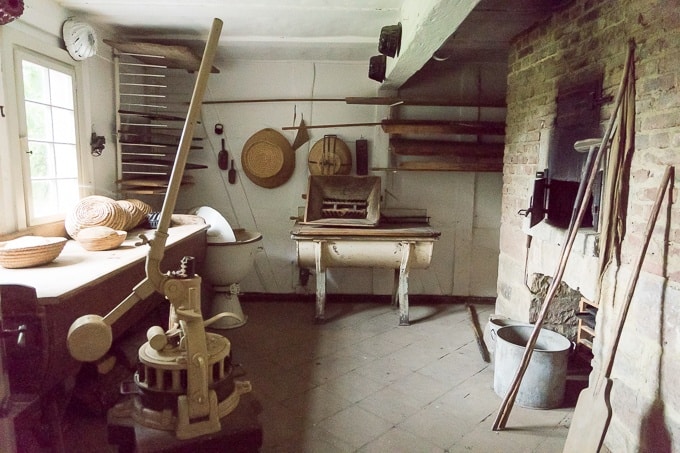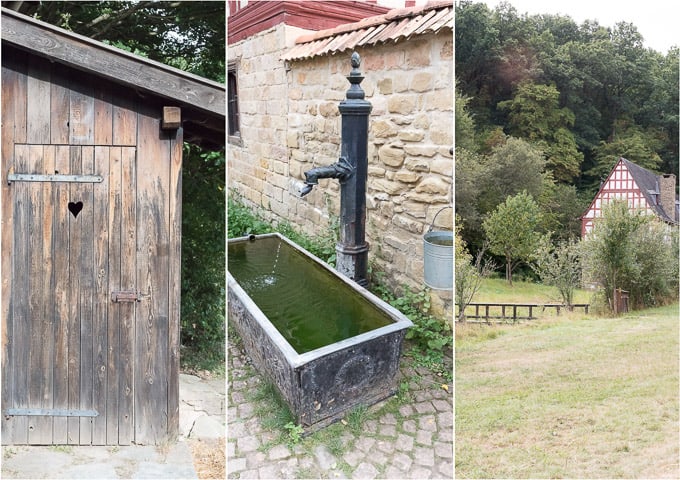 But of course, you can also peek into the buildings and learn a lot things. Many houses exhibit an everyday culture of the 19th and 20th century, such as clothing, furniture, and household goods. Fortunately, it's not a disjointed collection of items, but rather gorgeously furnished and decorated homes with attention to detail bringing these homes back to life. A lace napkin here, an old crockery there, and suddenly you feel like intruding into someone's home who has just popped out to run an errand. Now, this is exactly the type of museum that I fancy!
What struck me most about the houses was how small and cramped the rooms were. This really makes you appreciate modern (Western) living conditions even more. Also striking was how much wood was used inside and how simple the techniques were for building the houses, for example, mortised beams. Speaking of old crafts and techniques, there is a lot to see and learn on the museum grounds, such as how timber framing is done and what equipment was formerly used in agriculture.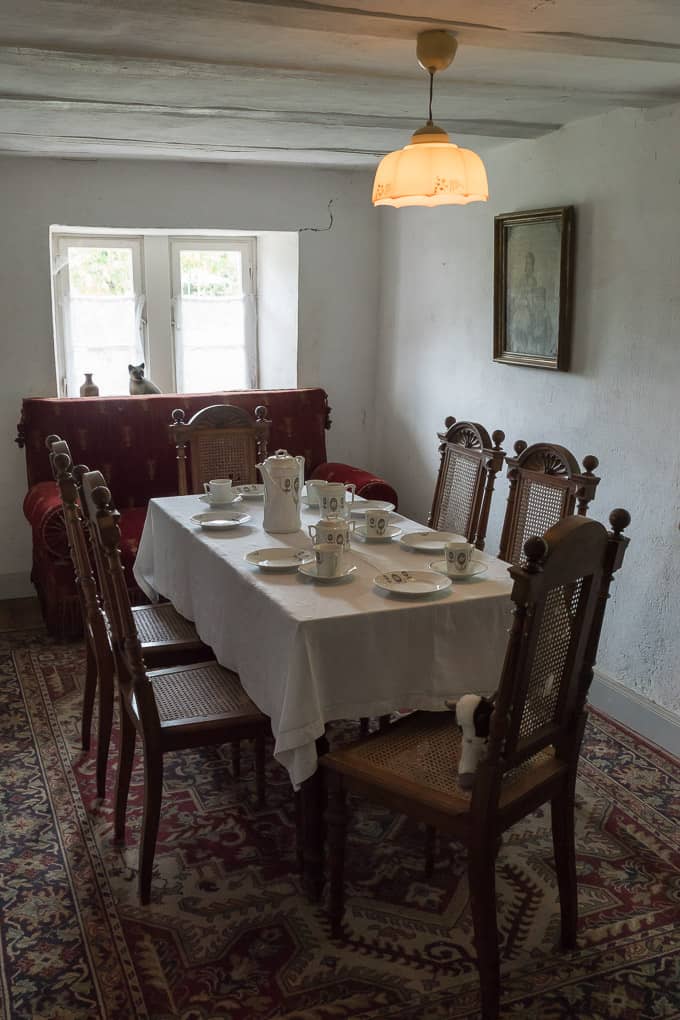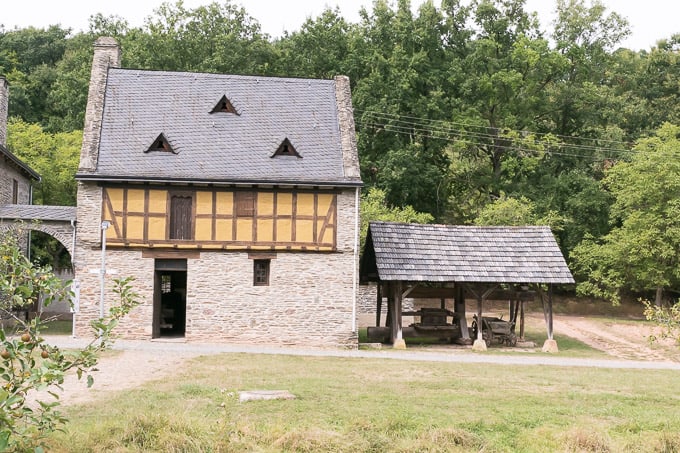 Good to Know</h1>
Address: Rheinland-Pfälzisches Freilichtmuseum, Nachtigallental 1, 55566 Bad Sobernheim
Opens: Mid-March to Mid-November, 9 am – 6 pm.
Entrance fee: No fee for kids and teens up to 17. 7€ for adults.
Parking: Close to the entrance. It's free.
Dogs: Are allowed on the museum grounds.
Pictures: It's allowed to take pictures on the grounds and inside the buildings.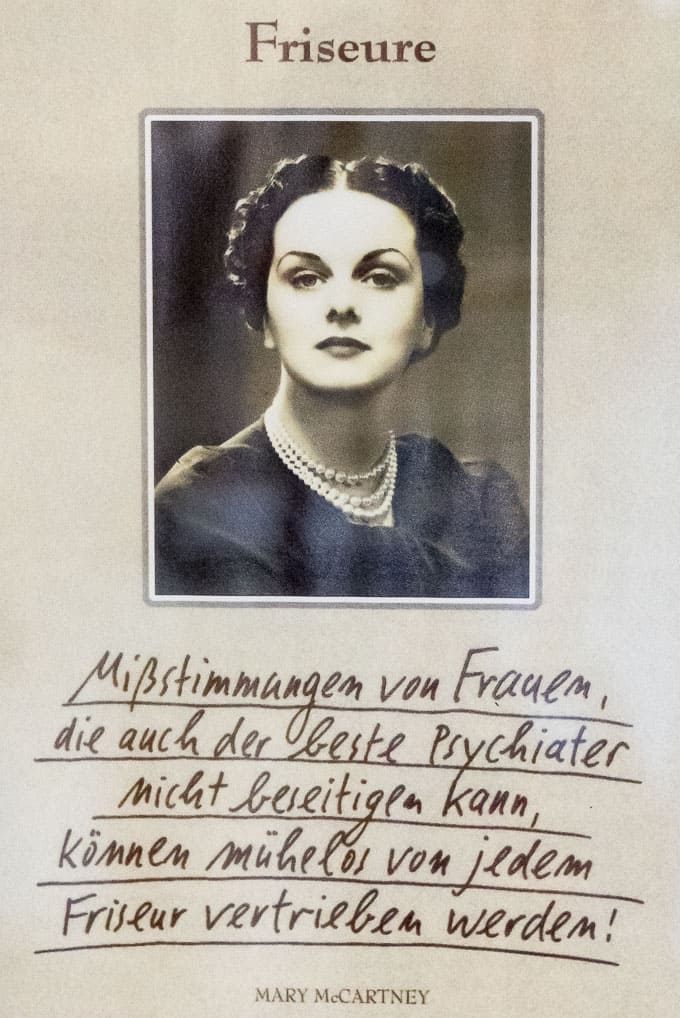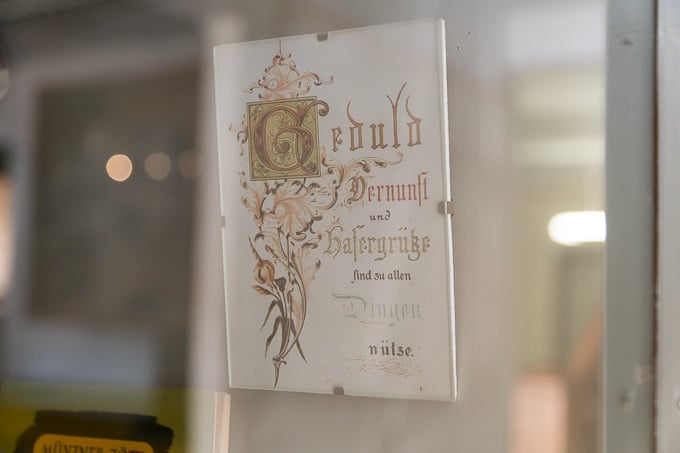 Where to Eat
Have a Picknick</h3>
There are a couple of picknick areas on the museum grounds, so you can take a break, have a seat, enjoy the surroundings and eat the yummy food that you brought along.
Restaurant
There is also a restaurant on the museum grounds. Yet they don't have anything vegan on the menu, except fries and salad, but they were out of both when we were there. We got the impression that you can't rely on the availability of the dishes on the menu (they were out of other dishes as well). Still it's a nice place to sit and have something to drink, as the outdoor seating space is charming.
Veggie Snack Bar Radieschen in Bad Kreuznach
A 20 minutes car drive away from the museum is the charming small city Bad Kreuznach with its medieval town center. The little restaurant Radieschen (meaning 'small radish') is located right in the city center. We planned to eat there and were looking forward to it as the menu looked delicious and the comments on Facebook were enthusiastic. Unfortunately, it was closed when we arrived despite their opening hours on Facebook saying otherwise. Even the closed restaurant looked so inviting that I can recommend it. If you consider going there, you might want to make sure that they are really open by giving them a call that very day.
Address: Mannheimer Str. 64, 55545 Bad Kreuznach
Phone: 0671 92049806
Opening Hours: Tuesday-Saturday, 10 a.m. – 7 p.m.
I hope you enjoy your stay as much as we did. If you go, drop me a line and let me know what you liked best.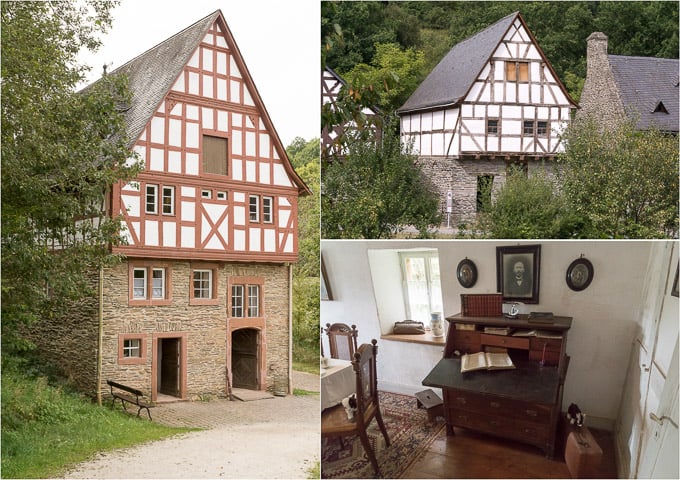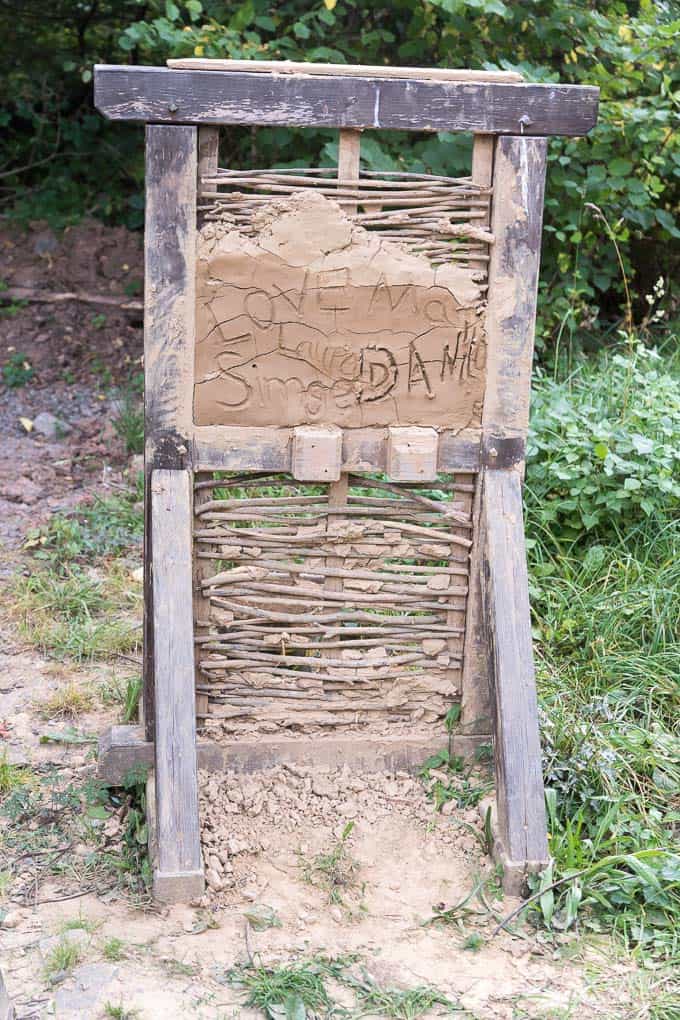 Map