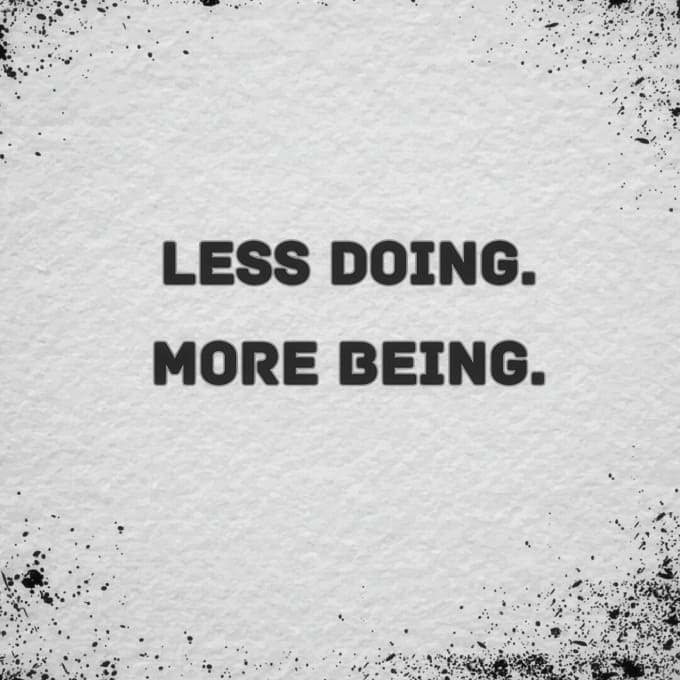 This time around I'm doing things differently.
No fixed intentions for the new year, let alone resolutions that could lead to pressure, and in the end to frustration. For this year I've noted down some positive reminders with the aim of living a more balanced and happier life. A life that's more in tune with my innermost self, my higher self.
I'm planning on writing them on a piece of paper and placing it somewhere visible so that I can read these nice reminders every day.
If I was to pick one of the following reminders, it would be the first one: Do less, just be (more). This is my mantra for the new year!

Do less. BE more.
LOVE everything you do. Do everything with love.
ENJOY the PROCESS. Don't obsess over the results.
Take good care of yourself.
MAKE YOURSELF HAPPY first.
Attitude is everything.
Replace expectation with APPRECIATION.
BE GRATEFUL. Every day and every minute.
If it FEELS RIGHT it's MEANT TO BE. Forget the rest.
Go with your gut. Trust your INTUITION.
LIFE is a GAME, being alive is playing.
Don't play boring or depressing games.
Life's too short to not HAVE FUN.
Welcome MIRACLES.
BELIEVE.
Speaking of miracles, there is one poem by the famous German lyric poet Hilde Domin that I'd like to add to the list of my reminders.
Not to become tired
but to hold out your hand
to the miracle
gently, as though to a bird.

Hilde Domin
Do you have any positive thoughts and affirmations that you like to remind yourself of every now and then? Tell me, I'd love to know.
Psst, A Romanian start to the new year and Turn your 2020ies into magical years.