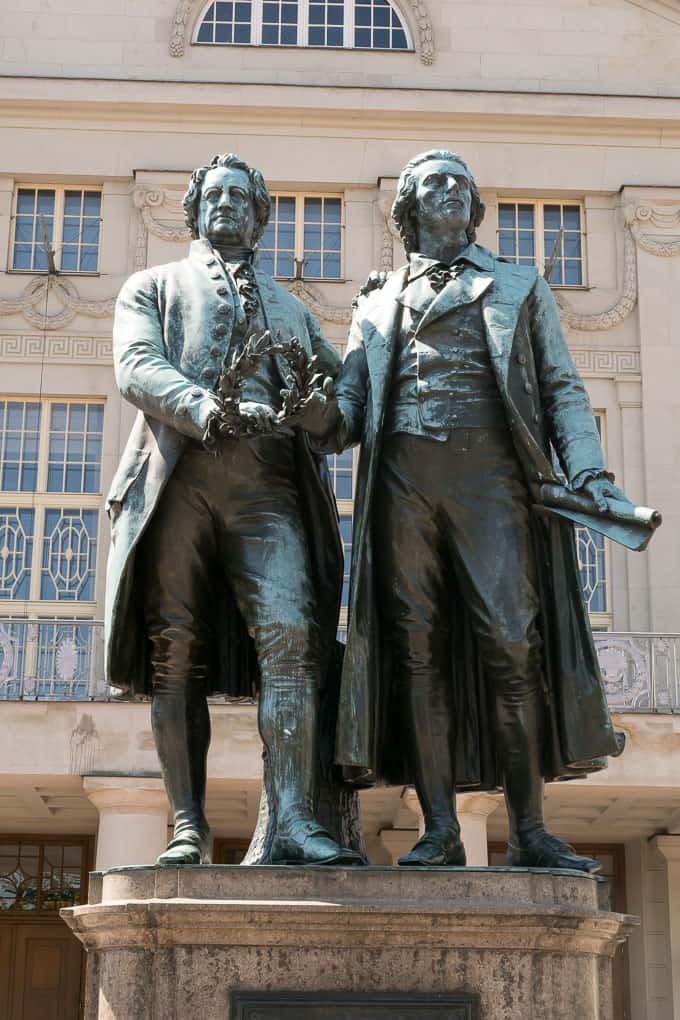 Last time I was in Weimar I met Martin, a super friendly guy who owns one of the most gorgeous holiday apartments I have ever been to, called the Old Falknery (Alte Falknerei), situated right next to the parc-like historic cemetery. It turns out, Martin knows a lot about the city so I'm happy and excited that he most willingly shared his recommendations with us.
If you want to find out more about Weimar you can have a look at my extensive guide listing tourist attractions, vegan- and eco-friendly spots to eat and shop.
But now onto Martin's wonderful insider tips.
How long have you been living in Weimar?
It's been 20 years.
What's unique about the city?
The cultural offerings, the Memorial Buchenwald, interesting people …
Which 3 words best describe the city?
Out of many, one.
If Weimar was a person, what would be its main characteristic?
Could be Danny DeVito.
How do people react when you tell them you're from Weimar?
Ohhh wooow, I've been there ….
What is your hottest insider tip, what shouldn't people miss?
To rent a bike (for example, from the Grüne Liga) and stroll around.
What's the most common prejudice about the city? (And is there some truth to it?)
Without Goethe Weimar would be but a sleepy town. There is no truth to it.
What pitfalls to avoid when interacting with the locals?
Ask them to explain the difference between "Weimarer" and "Weimaraner".
(Note from Ramona: That is how the people living in Weimar are called. You better say "Weimarer" as "Weimaraner" is a dog breed. Good to know as I too put my foot in it. ;))
What's your favorite spot in Weimar? Why?
The north slope of the Ettersberg mountain. Next to the memorial of Buchenwald, there is space for hikes, meditation, thoughts, discussion.
Do you have a recommendation for a vegan spot to eat?
Lunch at the Cafe & Restaurant Jelo Mondays to Fridays, located at the Herderplatz, at the corner of Mostgasse.
What's the best place to enjoy a sundowner?
Pizzeria Da Antonio, Windischenstraße 33.
What's not worth doing or visiting?
Searching for a nice restaurant or shop right in the pedestrian area.
What's the best way to find out more about the city?
A city tour is surely a good starting point.
Is there a book that can convey the spirit of the city?
I think the book "Die klugen Frauen von Weimar" was very interesting.
Is there anything underrated about the city?
Goethe?.
What's the best season for a visit?
It's the most beautiful here in the summer.
If you had a magic wand what would you change about the city?
1, 2, 3, and suddenly there would be a nice bathing lake at the stone pit Ehringsdorf.
Any other suggestions for visitors?
You must come again. You can really appreciate everything better the second time around.
What are the places where it's most likely to meet you?
I probably sit at my desk. But I also like going to the farmer's market, to the theatre or just roaming the streets.