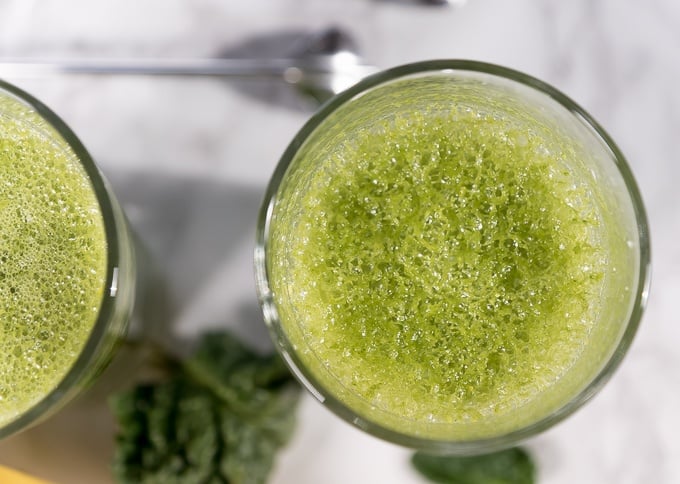 This is one of my favorite go-to smoothies when I'm in a hurry as no chopping is required and the smoothie is done in less than 5 minutes. You'll only need bananas, spinach, and celery greens to make this easy, light, and yummy drink.
The brilliant, vivid green color always cheers me up, but I also know that the smoothie will nourish me and make me happy from the inside out as it's packed with leafy greens. Yet, don't let the intense green color fool you into thinking that the smoothie tastes like grass – nope, it doesn't. In fact, it's sweet and delicious thanks to the ripe bananas.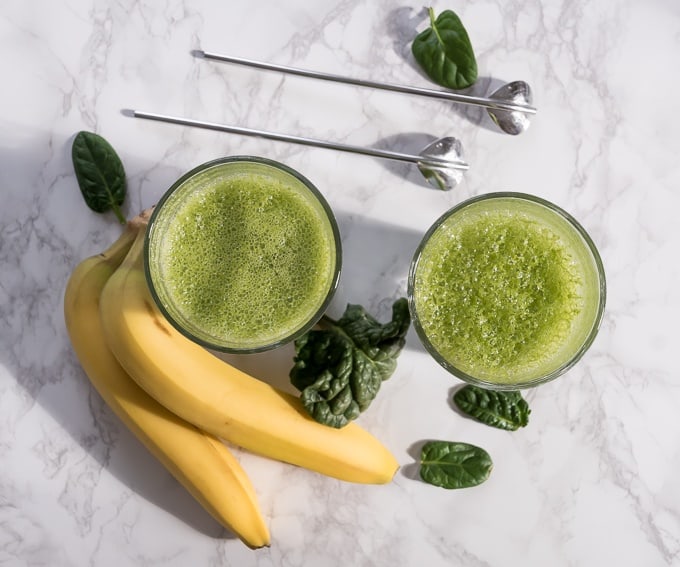 Sweet and Light Green Smoothie with Banana, Spinach, and Celery
My go-to smoothie when I'm in a hurry as it requires just 3 ingredients and is done in less than 5 minutes. Packed with leafy greens, yet sweet and delicious!
Ingredients
2

big very ripe bananas

50

g

baby spinach leaves

alternatively a handful of regular spinach leaves

Middle part of a celery stalk

just the delicate yellowish stalks in the center with light leaves on them, that is, the heart of the stalk, alternatively two handfuls of celery leaves

Approx. 500-600 ml of water
Instructions
Peel the bananas and wash the spinach leaves and the celery.

Add all ingredients to your blender and whizz until smooth.

If the consistency is too thick for your taste, add a little more water.