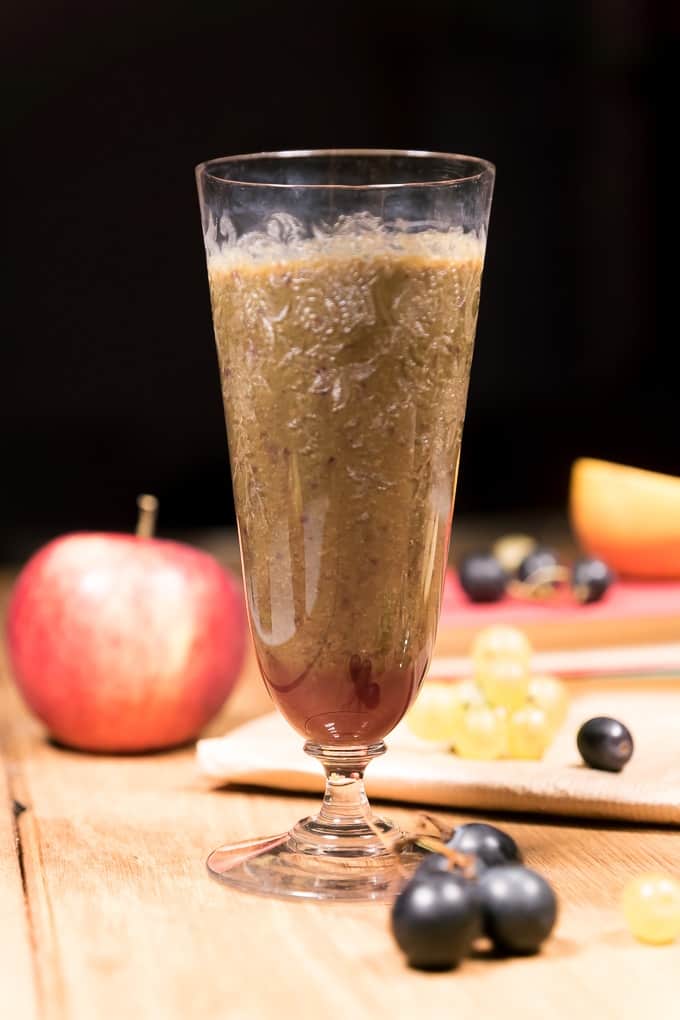 Grapes, apples, and celery leaves! This is all it takes to make this sweet and delicious smoothie. It is one of those drinks that make it easier for me to say goodbye to summer and ease into the cooler months of fall. Autumn, after all, is the season of abundant produce, and sweet grapes and crunchy apples to me are one of the many fruity delights of autumn.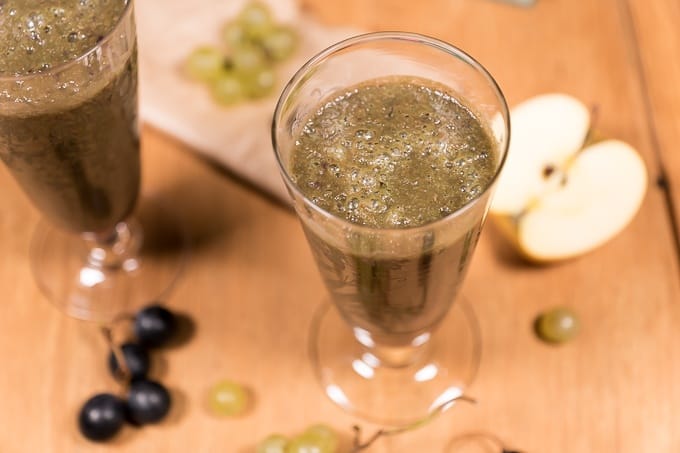 I had very small grapes from my grandfather's garden, with tiny seeds that didn't bother me once blended although I could still slightly make them out. If you're using large grapes and don't like a bit of crunch in your smoothie, you might want to deseed them first. Personally, I like keeping the seeds as they are believed to have many health benefits, for example, to be rich in antioxidants.

| | | |
| --- | --- | --- |
| Autumnal Smoothie with Grapes, Apples and Celery Leaves | | Print |
Prep time:
Total time:
Ingredients
700 g grapes (I had very sweet, small red and yellow ones)
2 large apples
Leaves of a bunch of celery, plus the delicate yellowish stalks in the center
500 ml water
Directions
Wash the grapes, the apples, and the celery leaves and stalks.
Cut the apples into quarters and remove the core.
Blitz everything with 500 ml of water in a blender until smooth.