Last Updated: January 29, 2021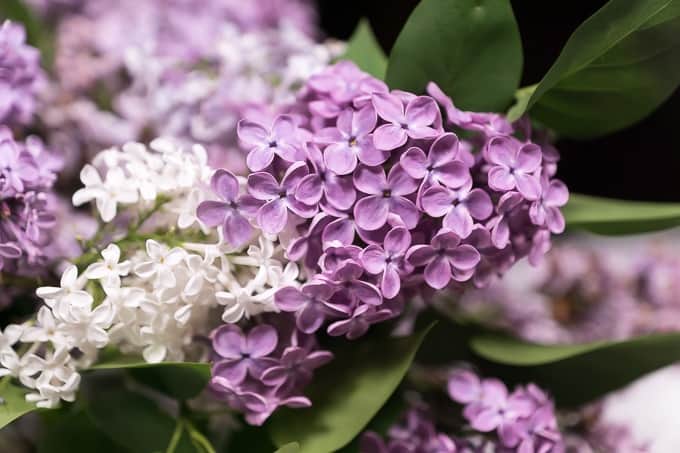 I like short inspirational YouTube videos. They help me get back on my feet when I get the blues because of craziness and the chaos happening in the world.
A few minutes of good visual input, a person who's done something incredible, a sheep who likes playing football, a few Buddhist-style cooking videos, and (most of the time) my faith in humanity is restored.
This is my personal collection of nuggets of inspiration. Mostly, it's short YouTube videos or other forms of visual documentation that will take you less than 10 minutes to watch.
So, if you can spare the time and need a short break from your everyday life, browse this page and lift your spirits.
The Present
This short animated film created in 2014 never fails to bring tears to my eyes. I'm sure, it will touch you too.
Watch it to learn something about friendship and about the power we all have to change our lives for the better, no matter the circumstances.
The Snow Guardian
Billy Barr knows a thing or two about life in solitude in the midst of nature. He's been living for more than 40 years in a small cabin in the woods of Colorado (USA). I loved reading about how he structures his daily life, what routines he has implemented to cope with solitude, and how he even started to track the weather and the snow. This data is now a treasure trove of climate change for scientists.
You can find out more about Billy Barr in the following article and in the short YouTube video linked below.
Tips From Someone With Nearly 50 Years Of Social Distancing Experience
The Man Clearing 9,000 Tons of Trash From Mumbai's Beaches
An attorney from India started to pick up plastic trash from a beach in Mumbai in 2015. "What started off as a single man's mission to clean up his favorite childhood beach turned into the world's largest beach cleanup initiative. As of today, Shah and hundreds of volunteers have cleaned up over nine million kilograms of plastic and waste, with hopes to expand their initiative to other beaches in the future. "
Now, three years later, the beach is visible again, and for the first time in decades, olive ridley sea turtles (they threatened with extinction) hatched and were able to make their way into the ocean.
It's astonishing that a single man can initiate such a strong movement because he believes in what he does and is persistent.
Cow's Milk - A Photographic Documentation
The German photographer Manuela Braunmüller who is based in Munich documented the reality of milk "production" with stunning photos and short explanations. Her project is called Cowsmilk.org. The matter-of-fact pictures stick to the facts and by doing so they show us not only how soulless the dairy industry is, but also how much it is about gains, profit, and high output and production.
You can take a look at the pictures and read the short explanations at www.cowsmilk.org.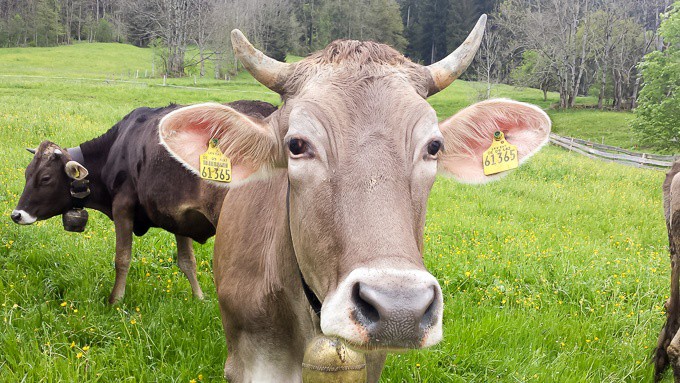 Playing Football With a Sheep
I've watched this short video (under a minute) a dozen times already, but I can watch it over and over again as it cheers me up every time I see the sheep going for the football or hear the girl's happy "wehee!" sound. Go have a look if you need a little cheer-me-up.
Unfortunately, the quality on YouTube is not good, but you can watch the video with better quality on the Facebook account of Human League (you don't need an account). The caption says Animals are amazing! I couldn't agree more.
Peaceful Cuisine - Artful & Relaxing Recipe Videos on YouTube
The first time I discovered the Peaceful Cuisine YouTube channel run by Ryoya, a young guy from Japan, I watched several of his cooking videos in a row. In fact, I could watch them for hours on end. His videos are artful, aesthetically pleasing, and in a way soothing and relaxing. I think you'll know what I'm talking about if you watch one.
I linked Ryoya's video for Tarte Tatin since you can never go wrong with one, and his recipe looks simple to make, yet mouth-watering. But feel free to watch some of his other video recipes as well: I can highly recommend the Ginger Bread Cookies, the Potato Gnocchi, the Lemon Curd Tarts, and the Teriyaki Bowl, to name a few.
Forest Man
This 16 minutes long documentary on YouTube has touched me deeply. It shows the impact one single person can have if he or she is passionate about what they are doing. It demonstrates the power that lies within each and every one of us. We all can make a difference if we follow our dreams and passions. Each small step counts. In fact, it's the little steps that add up to something big. They can, over time, plant a whole forest.
Description of the documentary on YouTube:
"Since the 1970's Majuli islander Jadav Payeng has been planting trees in order to save his island. To date he has single-handedly planted a forest larger than Central Park NYC. His forest has transformed what was once a barren wasteland, into a lush oasis. Humble yet passionate and philosophical about his work. Payeng takes us on a journey into his incredible forest."
The Lie We Live – A Short YouTube Video With the Power to Empower
'The Lie We Live' is a short video written & created by Spencer Cathcart. In fact, it is an 8-minute filmic wake-up call to master the joy of living and find purpose. To become the best version of yourself. To break free from the daily grind, from what society has taught you to think who you are (and are not), and to seek the truth within yourself.