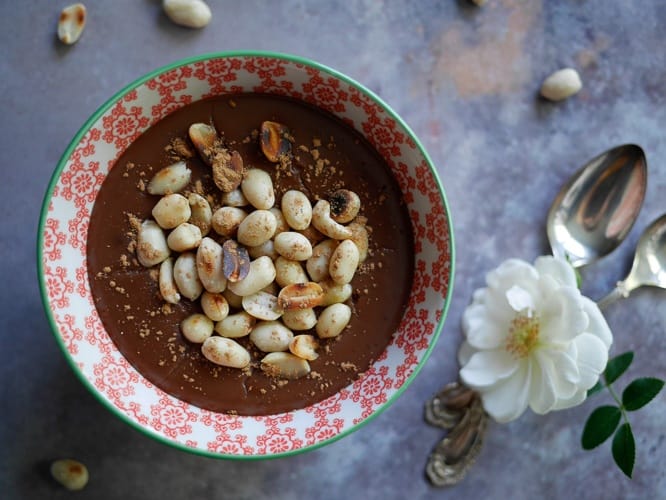 Peanuts love chocolate. And vice versa.

It's a romance that makes the heart of every Snickers fan beat faster. I admit that I was one of them when I was not yet vegan. The famous chocolate bar was one of my favorite snacking sins.
Fortunately, I can quickly conjure up this full-bodied chocolaty taste paired with roasted peanuts at home. In no time at all, I hold a bowl of fragrant, opulent pudding in my hand! Then I enjoy this creamy treat slowly, very slowly, letting it melt in my mouth – spoonful by spoonful.
…